If you are located in the Alabaster area and you want a professional carpet cleaning service, Safe-Dry carpet cleaning in Alabaster offers the best cleaning service for your home We are a local carpet cleaner and offer residential and commercial carpet, rug and upholstery cleaning With over 30 years of experience in the industry, you can have the confidence knowing you have made the right choice for all your carpet, rug and upholstery cleaning needs!
Carpet Cleaners in Alabaster, AL
Safe-Dry® specializes in green cleaning, which means that we only use all-natural cleaning solutions with no toxins or hazardous chemicals Every stain treatment or cleaning treatment applied to surfaces in your home by us is certified eco-friendly We specialize in allergen treatment and tough stain removal
Schedule a free estimate using this online form One of our certified, professional carpet cleaning technicians will come to your home and provide a free estimate for services Safe-Dry® also offers same-day cleaning
Safe-Dry® Carpet Cleaning of Alabaster, AL
205-619-3535
Location Hours:
7:00 am - 5:00 pm - Mon- Fri
7:00 am - 5:00 pm - Sat
Schedule Online
Carol Arnett
Safe-Dry® Carpet Cleaning of Alabaster, AL
Carpet Cleaning Services in Alabaster, AL
All-Natural Carpet Cleaning
Safe Dry is an eco-friendly carpet, rug, and upholstery cleaning company that delivers impeccable results, every time. We only use safe, green cleaning solutions, products that have been carefully formulated and thoroughly tested to ensure they're safe for everyone, kids and pets included. We conserve water thanks to our low moisture method which reduces the risk of any mold or mildew developing.
Safe Dry Carpet Cleaning is committed to cleaning excellence. Our revolutionary systems easily erase dirt, grime, and oils, bringing new life to even the most tired-looking carpets.
Professional Oriental and Area Rug Cleaning
Area and Oriental Rugs add comfort and style to a home. But, just like carpeted rooms, they need care and attention, especially those in highly trafficked areas. Professional cleaning on a regular basis will prevent area rugs from fading and looking worn prematurely. Every area rug is unique in its place of origin, its construction and manufacturing techniques, and the materials, fibers and finishes used. At Safe-Dry Carpet Cleaning, we understand the differences in your rugs and the unique care that each rug needs.. That is why all of our technicians are expertly trained to handle fragile and delicate rugs. We only use an all-natural method to clean and will never use toxic chemicals or detergents to clean anything inside your home.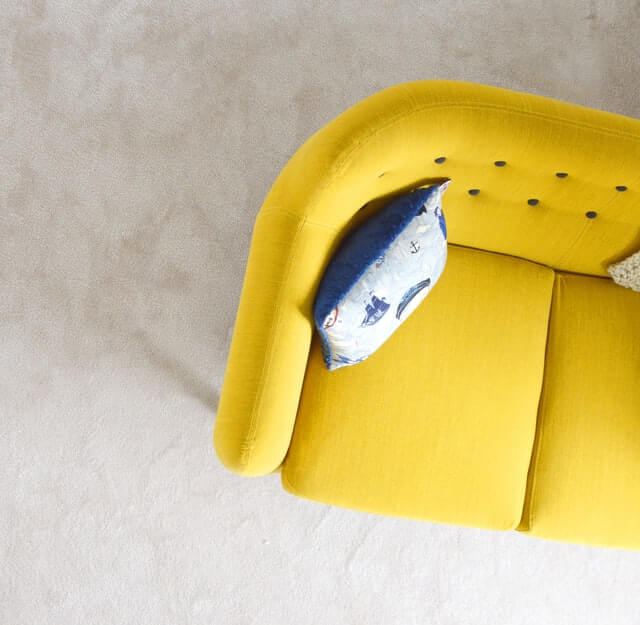 Upholstery Cleaning
Furniture makes a statement to anyone who walks into your home. Your sofas, chairs, loveseats, and other furniture deserve the best care and maintenance. Over time dirt and allergens embed into the upholstery, making your furniture look worn out, which can also cause odors that could potentially also pose a health risk to your family. The Safe Dry Carpet Cleaning method is safe to clean any type of fiber, including both synthetic and natural. Furniture fabric types can vary greatly, which is why our cleaning process includes testing the fabric for colorfastness and inspection, which will help determine the best cleaning method. Our detailed upholstery cleaning process removes dirt, dust, dander and mold to create a healthy environment and will restore your furniture to like-new condition for your family's enjoyment. Contact us to find out more about our powerful, efficient and family-friendly upholstery cleaning solutions, or schedule your Safe-Dry® upholstery cleaning today!
Allergies or Asthma Treatment
Carpeting can collect a lot of allergens and irritants, especially dust mites and pet dander. To rid your home of these bothersome allergens, it's best to have it cleaned three to four times each year by a professional carpeting cleaning company. That is why Safe-Dry® carpet cleaning offers a hypersensitive treatment that can wipe out every one of these allergens from your carpet, rug, or upholstery, and recover your air quality to normal. Our Allergy Relief Treatment is hypoallergenic, non-toxic, dye and perfume-free, containing no volatile organic compounds (VOC's), phosphates or other hazardous materials.
Pet Urine Odor Removal
Pet urine is acidic when it enters carpets and it oxidizes as it dries causing the yellowing effect in floors. Oxidation, along with the ammonia in urine, can permanently dye the color of your carpet if not treated properly and timely. Many easily available cleaning solutions just mask the problem and aren't truly removing the stain and odor at the source. The Safe-Dry proprietary pet treatment formula breaks apart the proteins and molecules behind the stains and odor, not just what can be easily accessed on the surface. Because we believe in producing long-term solutions for pet stains and odors, our team does not settle for temporarily stopping the irritating odor or temporarily removing the stain. Instead, we have created a permanent solution to remove the agents leading to such an unacceptable odor.