Safe-Dry® carpet cleaning is the best carpet cleaner in Hoover, Alabama We provide all-natural services that don't use chemicals, soaps or detergents Our innovative dry cleaning approach deep cleans carpet, rugs and upholstery and takes less than an hour to dry
Carpet Cleaners in Hoover, AL
Tough stains and odors don't need hazardous chemicals The Safe-Dry® method uses abrasion and specialized, plant-derived formulas to extract even the toughest stains and smells We offer a 100% customer satisfaction guarantee
Safe-Dry® makes it easy to schedule an appointment using our online form Once you schedule, one of our trained and qualified technicians will come to your home We will provide a free estimate for services Most times, our technician will be able to begin cleaning immediately Safe-Dry® offers same-day service
Schedule carpet cleaning online today! At Safe-Dry®, we believe that it's time to live cleaner
Vivian Howell
Safe-Dry® Carpet Cleaning of Hoover, AL
Carpet Cleaning Services in Hoover, AL
All-Natural Carpet Cleaning
Despite your best efforts, protecting your carpet is very difficult. Carpets are bound to accumulate dirt and stains over time. A dirty carpet is a magnet for harmful microscopic organisms such as fungus, dust mites, and bacteria which not only render your carpet unhygienic but ruin the aesthetics of your room as well. It can also trigger a myriad of allergies. At Safe Dry Carpet Cleaning, we strongly advise that you schedule regular, frequent professional carpet cleaning to ensure your floors are rid of these unwanted contaminants. Our revolutionary process uses a carbonation that creates effervescent bubbles, to get deep into the carpet fibers and lifts the dirt to the surface for removal. Unlike steam and shampoo methods, we do not use chemicals or harsh soaps and detergents, so your carpets will stay clean twice as long, since there is no sticky residue left behind.

Professional Oriental and Area Rug Cleaning
When you select Safe Dry Carpet Cleaning to clean your rug(s), we carefully inspect each one and determine a cleaning process that will give your rug the best cleaning results but also will not damage the rug during cleaning. We test each rug to ensure that our cleaning solution will not cause the dye to bleed or fade. If an inexperienced cleaner uses the wrong cleaning solution, the dyes can run and ruin the rug. If you own a Persian or Oriental rug this is important because the dyes in the rugs are handmade from plants. If the cleaning solution is too strong, the dyes will loosen from the fabric and run. This is also a problem if your pets urinated on the rug. Our pre-inspection will identify the problems areas that need special attention and treatment.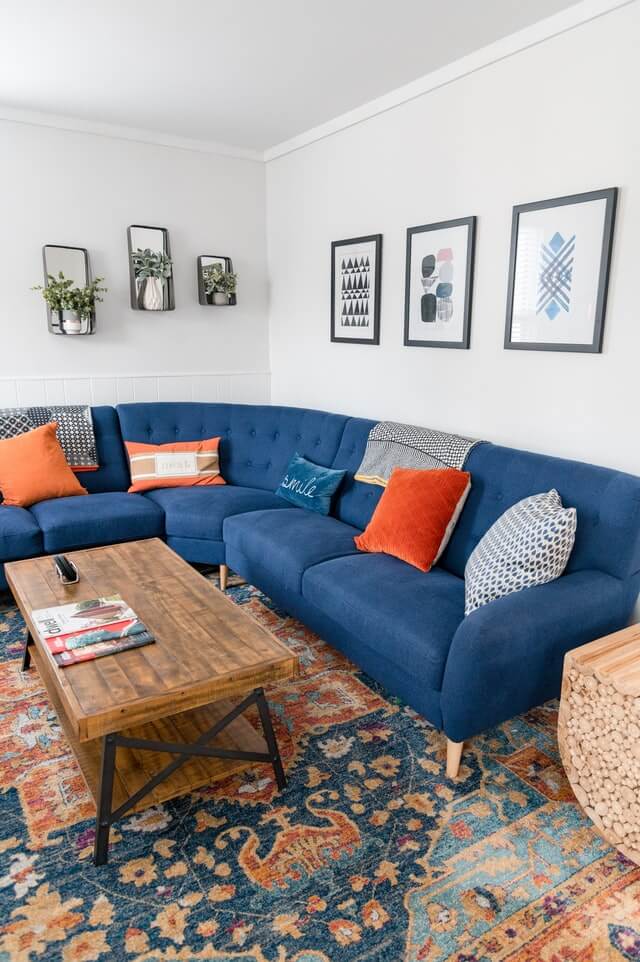 Upholstery Cleaning
Whether you have pets, kids or you frequently host friends and family in your home, your upholstered furniture is continually in use. The more it is used, the more likely it is to become a magnet for germs, pollen, blemishes, crumbs, dust, and stain. If not cleaned regularly, this can be the cause of many illnesses. Due to everyday traffic in our homes, outside dust, dirt, and pollen is easily brought inside. All of these contaminants end up collecting in the crevices of your upholstered furniture. However, ordinary upholstery cleaning isn't going to make much of a difference, because what you need are professionals with the latest equipment and an understanding of the material that needs cleaning. Safe-Dry's innovative technique uses natural ingredients to treat stains and remove bacteria. Our process includes removing dirt and debris and deep cleaning upholstery with professional strength cleaning tools. These tools can outperform home upholstery cleaners or handheld shampooers in intensity and effectiveness.

Allergies or Asthma Treatment
The fabrics in our home capture and trap many types of allergens including dust, pollen, bugs, dust mites and much more. These pests feed on textiles, including wool, silk, and leather, and are attracted more to natural textiles that are soiled with food, pet stains and body oils. Regular professional carpet and upholstery cleaning can remove irritation these allergens may cause. However, not all carpet cleaners are created equally. Carpet cleaning solution that is made from compounds of chemicals may look and smell effective, but can be so hazardous that it causes an increase in allergic reactions and symptoms. Don't settle for discomfort. Safe-Dry® can deep clean the surfaces in your home so that your home environment is fresh and clean.
Pet Urine Odor Removal
We all love our pets, but we don't love pet stains on our carpet. It's unpleasant and unsanitary. You don't have to live with pet stains and odors, though, you can simply contact Safe Dry Carpet Cleaning for pet stain and odor removal.
Pets are attracted to the smell of ammonia in their urine. The smell tells them to urinate in the same spot, so it's important to remove the odor as quickly as possible. Otherwise, the pet will continue to urinate in the same area. Over time, the ammonia in the urine will destroy the carpet fiber, the backing and even the floor beneath. The Safe Dry pet stain removal service will remove urine stains and odors from carpet in their entirety so you never have to worry about them reappearing.