Professional Carpet Cleaning for Atlanta's Homeowners
Your carpets may be one part of your home you give little thought to. Over time, grime, dirt, dust and allergens can make themselves at home in your carpets, causing various issues you may not be aware of, such as allergy irritation, poor indoor air quality and offensive odors. You deserve to work with a company like Safe-Dry Carpet Cleaning to bring out the best in your carpets. We offer a variety of professional carpet cleaning services to homeowners across Atlanta. We have more than 30 years of experience, and we look forward to putting every minute of it to use on your carpets, no matter if they're old or new. 
Professional Carpet Cleaning Services
Because several hazards can negatively affect your carpet's quality, we offer a variety of cleaning and care services:
All-natural cleaning for carpets

Professional area and oriental rug cleaning 

Upholstery cleaning 

Asthma or allergy treatment for rugs, carpet and upholstery 

Pet urine odor removal 
Our technicians look forward to showing you the difference that great-looking, clean carpeting makes in your overall comfort. 
Address: 1075 Peachtree St NE, Suite 3650, Atlanta, GA 30309
Joseph Swayne
Safe-Dry® Carpet Cleaning of Atlanta, GA
Carpet Cleaning Services in Atlanta, GA
All-Natural Carpet Cleaning
If you want to be more sustainable and environmentally friendly in your cleaning, we're pleased to let you know we offer all-natural carpet cleaning. While we do not moisten your carpet to clean it with this particular service, we guarantee impeccable results.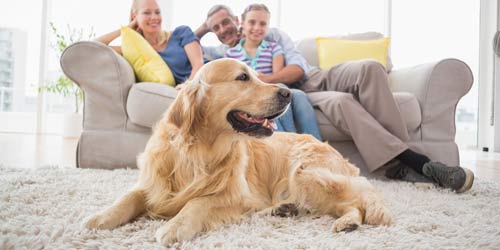 Professional Oriental and Area Rug Cleaning
You likely prize your home's area and oriental rugs and want to keep them looking great for years to come. When these prized pieces need a quality cleaning, we hope you leave the job to us. Just like standard carpet, area and oriental rugs may become faded and contaminated by dust and allergens. Our technicians revitalize every fiber with a thorough cleaning to maintain the look of your rugs. We can either pick them up and deliver them to you for free, or we can clean them inside your home. 
Upholstery Cleaning 
While your carpet may look great, your home's upholstery may be a different story, especially if you have lighter colored upholstery that leaves no mistaking it needs a safe, dry cleansing. Usually, it's best to have your upholstery professionally cleaned every 12 to 18 months. That said, consider taking care of the job sooner if you have pets, young children or a family member with allergies. When the time comes, let us renew your upholstery with our detergent- and soap-free cleaning method, which means you do not have to worry about dirt reattaching itself to your furniture because of the sticky residue remaining after using standard cleaning chemicals.
Asthma or Allergy Treatment for Rugs, Carpet and Upholstery 
Those with asthma or allergies know how uncomfortable it is to breathe air clogged with dust and dirt, which can become a health hazard. Regularly cleaning carpet and upholstery helps reduce allergens and irritants, but it is vital to choose cleaning methods that do not attract more dirt or irritate a person's allergies with harmful chemicals. We use hypoallergenic allergen treatments that last as long as six months. What makes our treatment so effective is we shift allergen protein shapes so the body does not register them. Allergens without a shape lose their ability to cause an allergic reaction, allowing you and your family to breathe easier inside your home. Let us do our part to improve your indoor air quality and your overall quality of life.
Pet Urine Odor Removal
You may enjoy having pets in your home to keep you company and add to your quality of life, but you can probably do without potty training accidents that leave fragrant, lingering surprises on your carpet. Besides puppies and kittens, older pets may have accidents on your carpet. Either way, call on us to remove noxious pet urine odors, rather than tackle the issue on your own, which may waste time and money. We guarantee our technicians can resolve the problem for you with odor removal treatment that weakens odor-causing agents and gets rid of them.
Contact Us Today 
With help from Safe-Dry Carpet Cleaning, your home's rugs and carpet always look fantastic. To learn more about our high-quality and safe cleaning services, or if you're interested in our antibacterial sanitizer or odor and stain removal services, fill out and submit a Contact Us form here on our site or call us at 1-470-260-9785. Let us show you the safe, dry way to clean rugs, upholstery and carpet.