Carpet Cleaners in Buford, GA
Having your carpets cleaned is an amazing feeling, but having your carpets cleaned with a safe, effective system that doesn't leave harsh chemicals in your home is even better At Safe-Dry Carpet Cleaning in Buford, GA, we take cleaning your carpets one step further to provide you with a safe, effective solution that won't leave you breathing in those harsh chemicals With our straightforward system, you never have to worry about scheduling woes or dissatisfaction with the job From start to finish, we guarantee your satisfaction
Cleaning Services in Buford
After your carpets are cleaned, you've only just begun the process of having a sanitary home Our professionals help you with a variety of services that rid your home of dust, dirt, allergens and other debris for good
Give Us a Call Today
At Safe-Dry Carpet Cleaning in Buford, GA, we are ready to get your carpets, rugs and upholsteries clean and free of dirt and allergens Contact us today via our online form or give us a call at 770-766-3044 and let's discuss the cleaning needs you have
Address: 4365 Commerce Drive Suite 6033, Buford, GA 30518
Quintin Wright
Safe-Dry® Carpet Cleaning of Buford, GA
Carpet Cleaning Services in Buford, GA
Carpets

– There's a lot that happens on the carpets of your home. Whether you've got a lot of foot traffic or have little children crawling around, you need your carpets to remain safe and clean. With our state-of-the-art cleaning method, you don't ever have to worry that your child or pet is putting his or her face into a detergent-infested carpet full of chemicals and sticky residues. We leave your carpets clean and clear and ready for use.
Rugs

– Oriental and area rugs require experts who understand how to handle delicate fibers and fabrics. Depending on your situation and what shape your rug is in, we may be able to handle the rug cleaning at your home. If it needs to be removed and cleaned in our Buford facility, we offer complimentary, worry-free pick-up and delivery services.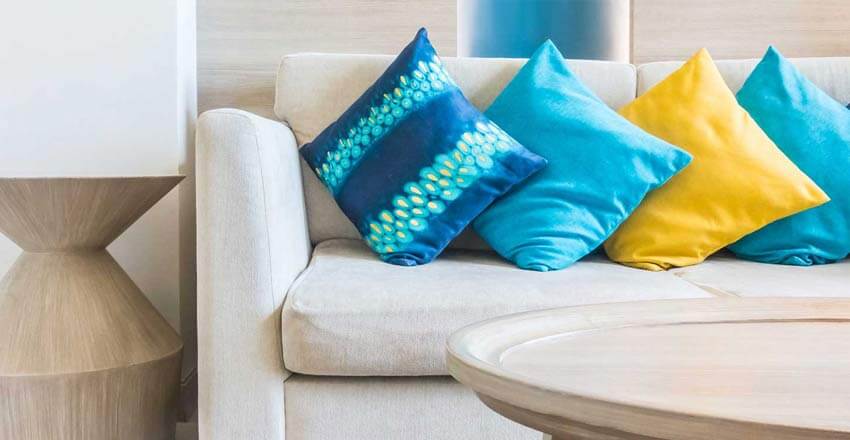 Upholsteries

– Many homeowners don't realize how dirty their couches, arm chairs and other upholsteries are because the dirt and debris hide in the dark colors of the fabric. Most upholsteries get a lot of use, and you'd probably benefit most from a cleaning once every 12 to 18 months. If you have small children, pets or an otherwise unusual amount of dirt that comes through your home, you may desire to clean them more frequently.
Allergy Treatments

– Once your rugs, carpets and upholsteries are properly cleaned, our allergy treatment minimizes allergen exposure. For individuals and family members with allergies or asthma, this is an essential step in the process so allergic reactions don't continue to occur after cleaning. One treatment will last up to six months, and the minimized allergens occur immediately after treatment.
Odor Removal

– If you have pets, you likely have some stains in the home. Pets are wonderful to have around, but they can leave some undesirable smells when they're training or aging. With our revolutionary system, the odor-causing agents are broken down and eliminated for a fresh, clean smell in your home.
Hiring Us for Your Cleaning Services
When it comes to carpet cleaning, you have a lot of options out there, but there are some things that set us apart as experts in the industry. Safe-Dry doesn't just do the job and walk away. From scheduling through to the finished product, we are with you every step of the way. If you're not comfortable referring us to your friends, we've done something wrong and we want to discuss it with you. We believe you deserve to be completely satisfied and we'll do what we can to correct any problem at any time. Some other reasons to hire us include:
Our training process. Each of our technicians undergo a serious training process that allows them to clean carpets and upholstery using the safest methods possible. Aiming to go above and beyond the expectations you have, our technicians have the experience it takes to get the job done right.

Putting communication as a priority. You deserve to know what's going on with the cleaning process happening in your home. We'll let you know how it's going, and if there's an issue along the way, we'll discuss with you the solutions to ensure everything turns out just right.

Our patented system. Our system for cleaning carpets only uses about 1/10

th

of the water used in other systems. This means it will be dry when we leave, and it will only take about an hour to get the job done. You won't have to deal with the sticky residue that chemicals leave behind and you won't ever experience mold as a result of a job that doesn't dry correctly.

Going beyond what you'd expect. At our facility in Buford, GA, we always go beyond what our customers would expect. We show up with the expectation of moving your furniture before the job gets started. We are open to communication and discussing the cost of your job.