Are you interested in learning more about our natural carpet cleaning alternative in the Dalton, Georgia area At Safe-Dry® Carpet Cleaning, we avoid harsh chemicals by offering an all-natural solution for your carpet cleaning needs Safe-Dry® aims to make your home as safe and as sanitary as possible by providing carpet, rug and upholstery cleaning
Our non-toxic, eco-friendly carpet cleaning solution ensures that, environmentally, we are the safest option in carpet cleaning Learn about our current specials and schedule an appointment today!
On the spot pricing and scheduling is delivered by our expert carpet cleaners of Safe-Dry® Carpet Cleaning in Dalton, GA We assure you that there are no gimmicks, no waiting!
Eugene Frisbie
Safe-Dry® Carpet Cleaning of Dalton, GA
Carpet Cleaning Services in Dalton, GA
All-Natural Carpet Cleaning
Here at Safe-Dry®, we take pride in using methods that are convenient, advanced and systemized. Using what is best for the environment, we have honed skills to perfect the art of carpet cleaning. Because we deliver our services with the utmost care, our customers have rated us as the best carpet cleaner in and around Dalton, GA.
What do you ask about when you call a carpet cleaner? What do you expect when you call a carpet cleaner? If you're like most of us, you want straightforward scheduling, an accurate estimate process and effectively cleaned carpets. Safe-Dry® cleaning guarantees your satisfaction, or it's free because we are confident in the work that we provide to our customers.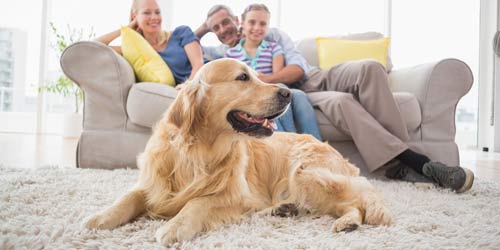 Professional Oriental and Area Rug Cleaning
In order to lengthen the lifetime and maintain the beauty of your Oriental or area rugs, it is recommended to have a regular cleaning, and we are here to offer expert cleaning of all types of rugs. We are local rug cleaners in the Lexington area, and we offer free pick-up and delivery of your rugs. We also offer at home cleaning for your convenience.
Your rugs can trap just as much dirt, dust and allergens as carpets and upholstery. Regular cleaning removes this debris, providing you and your family a healthier and safer home environment. Commercial cleaning of carpets, upholstery and area rugs are also available.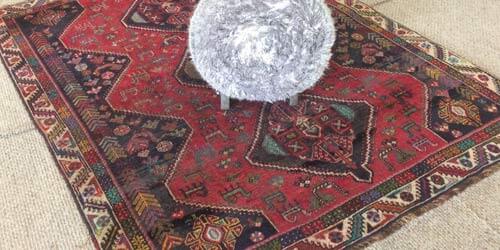 Upholstery Cleaning
Lighter fabrics show wear and dirt better than darker fabrics, so it's harder to determine when it needs cleaning.
Upholstery manufacturers recommend having your sofas, loveseats or chairs cleaned at least every 12-18 months. If you have younger kids, pets or someone in your home that has allergies, it is best to have your carpets cleaned more often. Additionally, people with allergies and chemical sensitivities enjoy our service because it does not flare up their symptoms. In order to ensure that your furniture stays cleaner for a longer period of time, we eliminate soap and detergent so there is no sticky residue that can re-attract dirt to your furniture.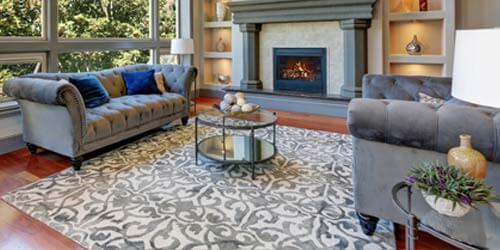 Allergies or Asthma Treatment for Carpet, Rugs, and Upholstery
Safe-Dry®'s allergen treatment is 100% hypoallergenic. We skip out on the harsh chemicals and common ingredients that contain allergens, opting for an all-natural solution. Most people who have allergic reactions in their homes react to the dust mites and pet allergens in the root of the carpet. If continually exposed to these allergens, symptoms have the opportunity to worsen as well as other health issues can arise.
Safe-Dry®'s allergen treatment specifically targets allergens, removing them from your home and making it a comfortable living space. Medical professions recommend reducing exposure to allergens in order to reduce symptoms and control, sometimes prevent allergies. Safe-Dry®'s allergen treatment lasts up to six months and radically reduces common symptoms to allergies.
Our treatment attacks the allergen proteins, changing the shape of them to be unrecognizable. Once this has been done, the repetitive pattern that once identified the matter as an allergen has been removed. This treatment is proven to remove allergens and eliminate allergic reactions!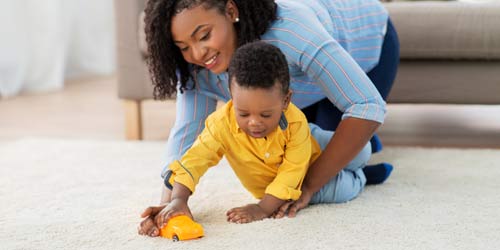 Pet Urine Odor Removal
Most people who have indoor pets have dealt with the issue of pet urine odors. Between house-training pets or living with elderly ones, it's common that pet owners have dealt with pet urine. There are many reasons you may end up with pet odors in your carpet, those strong odors will remain persistent and can be difficult to remove.
Thankfully, Safe-Dry® guarantees complete removal of all pet urine and odors through the use of our unique pet odor removal. Our chemical-free solution works to break down the odor-causing agents, destroying them at their root. Once these agents are destroyed, the odor will be gone and will not return.
Clients of Safe-Dry® have nothing to lose, our pet odor removal process is 100% satisfaction guaranteed!