Safe-Dry® is a professional carpet cleaning company in Brandon, Mississippi. We are the leader in green carpet cleaning and only use certified eco-friendly products for all our cleaning services. When you are looking to have your carpets or upholstery professionally cleaned through a safe hypoallergenic process, Safe-Dry® of Olive Branch is the name to call.
We have over 30 years of carpet cleaning experience and a trusted reputation for being the best eco-friendly carpet cleaning option in the area. Getting clean carpets in your home should not require harsh chemicals or toxins to remove stains and odors. When you want your home to remain free from toxins and be safe for your family and pets, call Safe-Dry®. We will provide you with guaranteed clean carpets utilizing our safe, modern and effective carpet cleaning methods.
Carpets are made from many different materials and come in different pile heights. From textured plush to shag, we clean it all! Our cleaning process guarantees a quick dry time so no matter what kind of floors we clean, they're ready to walk on in no time! We also clean hardwood, tile and marble flooring, all with the same eco-friendly process.
Address: 671 Holly Bush Road Brandon, MS 39047
Safe-Dry® Carpet Cleaning of Brandon, MS
601-301-2255
Location Hours:
7:00 am - 7:00 pm - Mon- Fri
8:00 am - 3:00 pm - Sat
Schedule Online
Michael Lee
Safe-Dry® Carpet Cleaning of Brandon, MS
Carpet Cleaning Services in Brandon, MS
All-Natural Carpet Cleaning
Safe-Dry® carpet cleaning is an all-natural carpet cleaning company that specializes in and is committed to providing a carpet cleaning solution without the use of harsh chemicals. Our mission is to provide cleaning methods that are safe, hypoallergenic and soap-free. With a 100% satisfaction guarantee, our qualified technicians are trained to exceed your expectations with every cleaning and will go above and beyond to ensure your carpets are clean, dry and residue-free. Offering both online and telephone appointment scheduling, you can select an exact time that works for you and your schedule.
Professional Oriental and Area Rug Cleaning
Regular, professional cleaning can add years of life to your Oriental and area rugs. The highly trained Safe-DryⓇ technicians do a thorough job of cleaning rugs, meaning that you can rest easy knowing all the dirt and grime worked deep into the fibers of your rug are thoroughly removed from your rug. We have the tools and equipment necessary to do a complete job of cleaning. With our help, your rugs will truly be as clean as they look. As an added benefit, that means your home's interior air quality will be improved due to the absence of allergens like dust, pollen and pet dander.

Upholstery Cleaning
Rather than risking harm to your upholstery by trying to clean it yourself, it's best to leave the job to the professionals at Safe-Dry®. That way, you know for a fact that the safest cleaning practices are used to take proper care of your pieces and there is no risk of mold or mildew developing due to over-saturation. We always test the fabric before proceeding to ensure we choose the safest and most effective upholstery cleaning methods and products. Your upholstery is completely safe in the hands of our highly trained and experienced technicians. You no longer have to worry about odd smells nestling themselves between the couch cushions. Our technicians can lift odor and leave your upholstery smelling fresh and clean.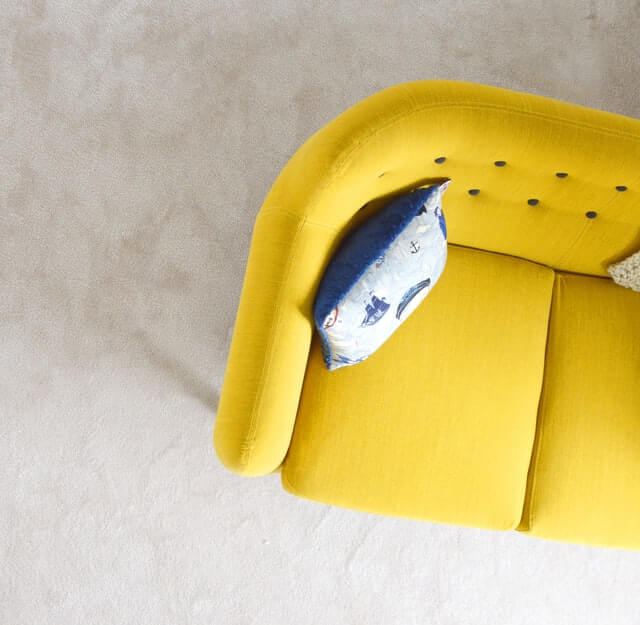 Allergies or Asthma Treatment
Carpet, rugs, and upholstery are a virtual magnet for allergens such as dust mites, pet dander, mold spores and other potentially aggravating allergens. With Safe-Dry®'s Allergy Relief Treatment, 98% of indoor allergens are removed immediately from carpet, rugs, and upholstery. When a room has been completely cleaned and treated using the Safe-Dry® Anti-Allergen System, results are often seen within the first three days, and often during the first night! Imagine breathing easier and getting a good night's sleep tonight!
Pet Urine Odor Removal
Combat the odor and stains of pet accidents with the Safe-Dry® pet treatment. Our specialized treatment begins with a pre-treatment of your carpet, rugs, and upholstery using our pet urine eliminator which will remove all urine and the stains it has caused. Next, we thoroughly sanitize your carpets killing all bacteria that cause odors to linger. We believe in our odor removal so strongly, that our pet treatment comes with a 14-day guarantee which is simply this- If the odor returns, so do we!