Comprehensive Carpet Cleaning Services in Columbia, SC
Your home should be a sanctuary where you and your family can enjoy time together without having to worry about germs and bacteria Now, with many of us spending so much time indoors, it's important to make sure the surfaces of our home are clean and free of harmful elements One of the biggest sources of potential germs comes from your carpets Imagine, every day, all of the people in your home, coming and going and bringing in pollutants, harmful bacteria and more from the outside
At Safe-Dry, our goal is to help you achieve a cleaner, fresher home, starting with your carpets We offer professional carpet cleaning services in Columbia, SC that put your family's safety and comfort above all We can treat your carpet with comprehensive cleaning services or help you remove stubborn set-in stains to give your space a more beautiful appearance
Our Proprietary Cleaning Process Explained
With Safe-Dry, we strive to offer our customers a quick and convenient way to get pristine carpets Our team has perfected the process with our patented step-by-step cleaning techniques that put the customer's needs front and center Here is how we get your carpets looking brand new at Safe-Dry:
Partner with Our Technician – Our team at Safe-Dry consists of capable, knowledgeable carpet cleaning technicians that listen to your concerns and needs Before your service, we take a look at your carpets and lifestyle and determine the best course of action We also consider the age of your carpets and the materials to find the best solution that will give you the carpets you've always wanted

Commitment to the Planet – Safe-Dry is committed to using ingredients that are not harmful to the environment We have worked tirelessly to create cleaning formulas that are biodegradable and planet-friendly

Safe Cleaning Agents – Our commitment to safety doesn't stop with the planet Safe-Dry has developed cleaning solutions that avoid harmful and harsh chemicals Instead, we have created effective cleaning agents that are completely safe for all of the members of your house, including pets and infants Our ingredients are hypoallergenic and all-natural

Patented Process – Once we start cleaning your carpets, you'll see why our services are so effective Instead of soaking your carpets in strong chemicals and using gallons of water to rinse, we use a carbonated, dry-cleaning approach The bubbles in our solution are able to easily lift and remove stubborn stains from your carpet

Convenient for Your Schedule – Everyone's schedule is busy in today's world We know you don't have the time in your day to wait hours for your carpets to dry Safe-Dry's dry cleaning technique has your carpets dry and ready again in less than an hour

Long-Lasting Freshness – You can also count on having your carpets staying fresh and new-looking for much longer with Safe-Dry's services When our technician leaves, your carpet will be dry and fresh and beautiful There's no leftover residue or moisture that lingers in your carpet for weeks Instead, it simply looks like a brand new carpet again
Refresh the Look of Your Home
Refreshing your carpets is a great way to give your home an instant makeover The problem is that sometimes, attempting to do it yourself can make your carpets look worse Instead, it's best to leave professional cleaning to the experts at Safe-Dry and get your home looking like a model home once again Clean carpets will instantly brighten the room and give it a fresher, more modern look
Regular carpet treatments from a professional cleaning service like Safe-Dry also help maintain your investment in your carpet If you find yourself replacing your carpets more often than you should, consider investing in regular cleaning services instead With Safe-Dry's dry cleaning process, we can safely clean your carpet without damaging the fibers and materials, helping your investment last a little longer Additionally, we offer services for emergency spot treatments when there is a spill of something like wine, mud or worse
Keep Germs and Pollutants Out
Every day, you and your family bring in millions of germs and pollutants from the outdoors into your home on your carpet Air pollution, tree pollen, animal dander, outdoor grime and pesticides may be tracked indoors when you enter your home and walk around inside Our techniques help remove these harmful elements from your carpet and your home and give you a cleaner, healthier interior
We are also available to help sanitize your carpets and apply protective sealants to new carpet when needed These sealants and sanitation services help keep your carpet protected from damage and limit your family's exposure to dangerous germs and bacteria that come in from visitors and the outdoors
Schedule Your Service Today
If you're ready to schedule your cleaning service in Columbia, SC, let Safe-Dry be the one you turn to Contact us with our convenient and easy online service schedule form today We can help with comprehensive cleaning, sanitizing or spot treatment today
Destiny Graybill
Safe-Dry® Carpet Cleaning of Columbia, SC
Carpet Cleaning Services in Columbia, SC
All Natural Carpet Cleaning
Safe-Dry® provides an alternative method to traditional harsh chemical filled carpet cleaning methods. By using ingredients that are safe for the environment, we have created a carpet cleaning method that is convenient, advanced and strategically systemized. The specific carpet skills honed in on, have given us the best carpet cleaner rating in and around Columbia, SC.
What are the most common questions and requests people ask about when calling a carpet cleaner? Questions about straightforward scheduling, accurate estimate process and effectively cleaning carpets are some of the top answers needed. At Safe-Dry Carpet Cleaning, all of our carpet cleaning services are backed by a 100% satisfaction guarantee! Safe-Dry® is confident in the work provided to our customers, focusing on satisfaction with each job.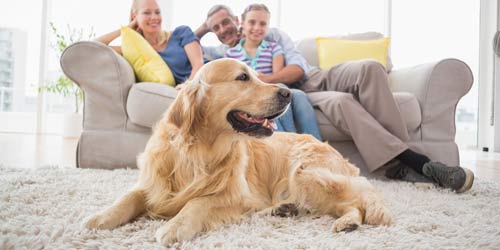 Professional Oriental and Area Rug Cleaning
Extending the beauty and the life of oriental and area rugs can be a hassle, but working with Safe-Dry® can alleviate the stress. We offer expert cleaning of various types of oriental & area rugs, offering free pick-up and delivery. As a local oriental & area rug cleaner in the Columbia, SC area, Safe-Dry® offers at home cleaning to ensure full convenience for any customer.
Carpets, rugs and upholstery all take in and trap contaminants such as dirt, dust and allergens. In order to prevent the accumulation of these irritants, Safe-Dry® recommends regular cleaning to remove debris and contaminants. We provide you and your family a healthier and more comfortable environment for your home. Safe-Dry® also offers commercial cleaning for carpets, upholstery and area rugs.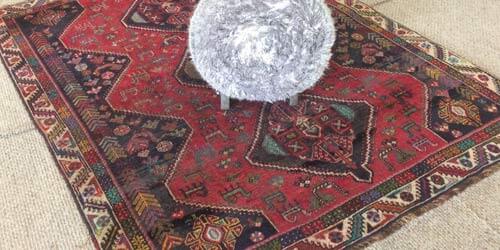 Upholstery Cleaning
Dirt and grime can be easily recognizable in light colored upholstery and dark-colored upholstery is able to hide harmful contaminants such as dirt and allergens. In order to prevent this build-up, Safe-Dry recommends regularly scheduled professional upholstery cleanings.
Sofas, loveseats and chairs should be cleaned every 12-18 months. Homes that have younger children, pets or someone with allergies should consider having their carpets cleaned on a regular basis. Safe-Dry®'s natural and chemical-free method of cleaning, allows for a deeper & fresher experience for those with allergies. By eliminating harsh soaps and detergents, we ensure that your furniture will stay cleaner longer and will leave no residue, eliminating longer drying times.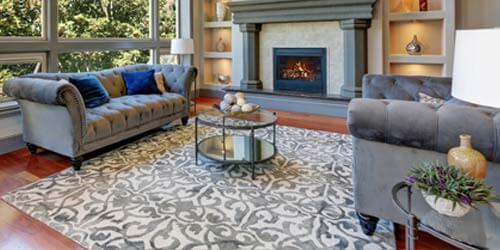 Allergies or Asthma Treatment for Carpet, Rugs, and Upholstery
Safe-Dry® provides an all-natural solution to specifically target harmful allergens. Similar to our other products, the allergen treatment we use is hypoallergenic. Our carpet cleaning solution is beneficial to those who have allergies and asthma, by deeply penetrating carpet fibers to remove any allergens. Exposure to dust mites and pet allergens are the leading causes of allergic reactions in the home, and continued exposure to these contaminants can exacerbate allergic symptoms and cause further health issues.
Medical professionals suggest minimizing exposures to allergens in order to reduce and control symptoms and sometimes even prevent allergies. Safe-Dry®'s allergen treatment radically reduces symptoms, providing immediate relief that can last up to six months. The specialized allergen solution works by changing the shape of allergen proteins, causing them to be unrecognizable to the body. Once the allergens lose their form, the repetitive pattern that identifies them as an allergen disappears. Thus, eliminating the allergic reaction!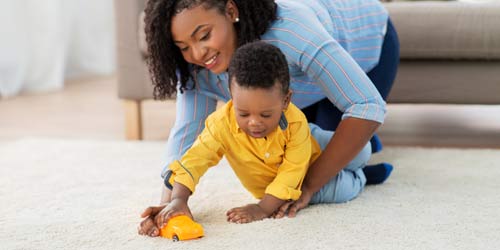 Pet Urine Odor Removal
Most people with indoor pets have dealt with pet urine odors. Between training a pet or living with an elderly one, accidents may be familiar. Once pet odors have entered carpets, they can be persistent and hard to remove.
At Safe-Dry®, pet odors are guaranteed to be removed from any carpet or rug. Our revolutionary pet odor removal solution fights to break down odor-causing agents, destroying them completely. As a result, not only will your pet odor be gone, but it won't return!
Our pet odor removal is 100% satisfaction guaranteed, you have nothing to lose!