Safe-Dry® carpet cleaning is the best carpet cleaner in the Arlington and Lakeland area. Our carpet cleaning process is all-natural and chemical-free, making it completely safe for every member of your family, including pets! Safe-Dry® uses a revolutionary approach to cleaning carpets, which is a safe modern alternative to steam cleaning.
The toughest stains are no match for our hypoallergenic cleaning process. We take pride in delivering the best cleaning for carpets, rugs and upholstery. We offer a 100% satisfaction guarantee on all our work. Safe-Dry® offers online scheduling and same day service to residents in Arlington TN and Lakeland, Tennessee.
Address: 10505 Highway 64 Arlington, TN 38002
Gregory Blocker
Safe-Dry® Carpet Cleaning of Arlington, TN
Carpet Cleaning Services in Arlington, TN
All-Natural Carpet Cleaning
Safe-Dry® carpet cleaning uses a tried, tested, and true method of hypoallergenic dry cleaning. Dry cleaning means no more sticky residue, reappearance of stains, or inconvenience of wet carpets. The Safe-Dry® specially formulated carbonated solution is designed to lift the dirt, grime, and stains from the base of your carpets to the surface, ensuring we can remove even the toughest of stains! This method of cleaning allows your carpets to remain cleaner and brighter longer. With a 100% satisfaction guarantee, our technicians are trained to exceed your expectations with every cleaning and will go above and beyond to ensure your carpets are clean, dry and residue-free.
Professional Oriental and Area Rug Cleaning
Rugs act as filters that trap dust, dirt, crumbs, germs, and other harmful allergens. These particles will eventually attract bacteria, molds, or insects if not properly cleaned. In most cases, vacuuming alone is not enough to remove these particles from your rugs. That's where the professionals at Safe-Dry® come in. We have the tools, equipment, and solutions to do a complete job of cleaning your rug without using excessive moisture which can cause mold or mildew later on if not properly extracted. With our help, your rugs will truly be as clean as they look. As an added benefit, that means your home's interior air quality will be improved due to the absence of allergens like dust, pollen and pet dander.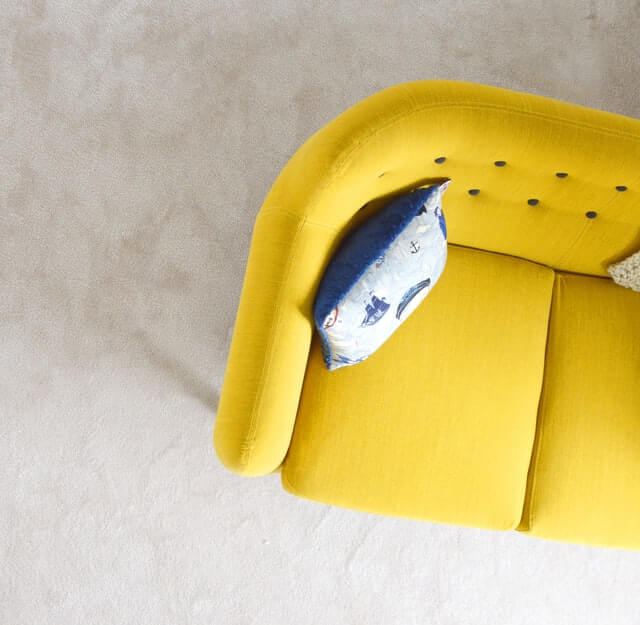 Upholstery Cleaning
You know that regular upholstery cleanings will improve the appearance of your furniture, but did you know that having your upholstery cleaned can actually improve the air quality inside of your home? Bacteria, allergens, dirt, grime, and mold like to make their way into the fibers of your furniture and, as you move around inside your home, they can get circulated into the air. When you choose Safe-Dry® for your upholstery cleaning, your furniture will be dry in about an hour, allowing you to breathe easier and enjoy your freshly cleaned furniture quicker!
Allergies or Asthma Treatment
If you want your home to be truly clean, then hiring a professional carpet cleaning service is a must. Millions of microscopic dust mites, mold spores, germs, and pet dander hide deep within your home's carpet fibers. Your vacuum may suck up surface dirt, but you'll never get a deep down clean. In fact, vacuuming only launches these millions of toxins into the air where it's easier for your family members to inhale them. Even simply walking across the carpet will propel all kinds of allergens and debris into the air. This is why Safe-DryⓇ offers an allergy treatment that can denature all these allergens from your carpet, or other fabrics, and get your air quality back to standard. Our precision packed all natural solutions are the perfect blend of biodegradable ingredients making it the perfect choice for carpet cleaning around your family and pets. With a thorough cleaning, the technician will work out all the irritants mentioned above allowing you to breathe easier and live cleaner.

Pet Urine Odor Removal
As much as you love your pets, there is nothing more frustrating than when your pet has an accident on your carpet or rugs. Pet urine soaked carpet can be particularly challenging to deal with, as the smell often does not go away even after numerous cleanings. While there are plenty of tips, tricks, and methods that claim to remove pet urine odors out of carpet, many do not do a great job and odors still linger. When you really want to get rid of these smells in your house for good, it's best to hire a professional carpet and upholstery cleaner. Safe-DryⓇ has formulated a a textile-safe carbonated solution specifically designed to remove these types of odors. With our safe and proven carpet cleaning solutions, there is never a risk of mold or mildew growth as our carpets stay wet for just hours, not days.