Your carpets work as a filter to trap dirt, dust, dander, allergens, and even skin cells Carpet manufacturers recommend we clean our carpets at least every 12-18 months The longer the wait between cleanings, the more build-up of allergens and debris
Over time, carpets collect fragments of debris, which work like sandpaper, grinding on the fibers of our carpet This can cause premature wear of our carpets Vacuuming your carpets on a regular basis will help to remove some of the dirt and dust, but a professional carpet cleaner is needed to give your carpets a deep clean and remove the invisible grime and allergens that are hiding deep in the fibers of your carpet
Safe-Dry® of Bellevue is a professional carpet cleaning company that has worked in the community for over 30 years Our services include:
Revolutionary Cleaning Process
No Hidden Charges
60 Minute Dry Time
Guaranteed Pet Odor Removal
Effective Stain Removal
Professional Technicians
Exact Appointment Times
Same Day Service
Safe-Dry® uses only non-toxic, all-natural cleaning solutions that are safe for people with allergies and other sensitivities You can schedule a no-risk appointment online
Our qualified technician will come to your home and give you a free estimate for services Safe-Dry® of Bellevue offers same-day services
Safe-Dry® Carpet Cleaning of Bellevue, TN
615-420-2618
Location Hours:
7:00 am - 5:00 pm - Mon- Fri
7:00 am - 5:00 pm - Sat
Schedule Online
Jim Downing
Safe-Dry® Carpet Cleaning of Bellevue, TN
Carpet Cleaning Services in Bellevue, TN
All-Natural Carpet Cleaning
Safe-Dry® carpet cleaning uses an all-natural, hypo-allergenic, soap-free cleaning. Our revolutionary process uses a carbonation that creates effervescent bubbles, to get deep into the carpet fibers and lift the dirt to the surface for removal. Unlike steam and shampoo methods, we do not use chemicals or harsh soaps and detergents. This method allows your carpets to stay clean twice as long since there is no sticky residue left behind. At Safe-Dry®, we know your time is valuable. That's why we strive to offer the most convenient cleaning possible with the least amount of dry-time required allowing you to get back to your regular activities sooner.
Professional Oriental and Area Rug Cleaning
Oriental and area rugs need extra care when they're cleaned. That's why we recommend a professional rug cleaning at one of our off-site cleaning facilities. Performing your rug cleaning off-site allows us to safely remove dirt, pet urine stains and odors through our state-of-the-art process, leaving you with a clean rug without the risk of damage. At Safe-Dry®, we offer a gentle and effective solution for cleaning all varieties of rugs. Our proven, organic, and chemical-free approach to cleaning is safe for all types of carpets. For your convenience, we offer free pick-up and delivery at scheduled times for all off-site cleanings.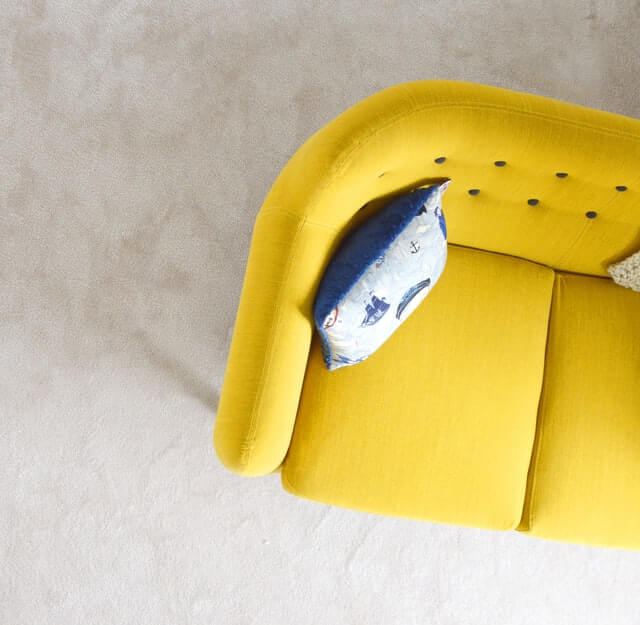 Upholstery Cleaning
To clean upholstery, we start with a thorough inspection for any stains and fabric requirements. Our experience working with a variety of materials allows us to use the precise method to keep your upholstery at peak condition without diluting the original color or adding excessive moisture. Our all-natural cleaning solutions will lift dirt better than many harsh chemical alternatives on the market leaving you with fresh, clean furniture. If you are considering making that couch fresh, removing an odor, or have problems with staining then give us a call. Specializing in cleaning even the most problem fabrics, Safe-DryⓇ can take care of any upholstery cleaning needs you may have. With an average dry time of 1 hour or less, you can quickly return to your newly cleaned furniture.

Allergies or Asthma Treatment
If you start to notice your allergy symptoms worsening indoors, it's time to schedule your Safe-Dry® Anti-Allergen treatment. Sometimes indoor allergy symptoms can be hard to specifically identify because they often mimic cold symptoms. With the reality that every home houses potential indoor allergens, chances are, without taking steps to combat said allergens, your home can be making you sick. Our service reduces the allergen levels radically and thus provides instant relief. Our treatment technique is completely non-toxic, perfume and dye-free and hypoallergenic. This makes us the most efficient allergy carpet treatment company. Our thoroughly trained technicians are aware of the importance of removing common allergens from your home, with the safest ingredients possible, to improve the health of you and your family.
Pet Urine Odor Removal
The Safe-DryⓇ pet odor and stain removal process is specifically designed to eliminate even the most stubborn of pet stains. We start by pre-treating your carpet, rugs, or upholstery with our pet urine eliminator which allows us to remove stains or odors that are deep within the fibers which are otherwise difficult to fully remove. After this step, we sanitize your carpets or furniture which will kill the bacteria causing the unpleasant odors. This multi-step process has been proven time and time again which is why we guarantee a fresh-smelling home, with no chance of odors returning! Safe-DryⓇ believes in our pet odor removal so strongly, that our pet treatment comes with a 14-day guarantee. Our guarantee is simple. If the odor returns, so do we!