For the best carpet cleaning in Brentwood, Tennessee, call Safe-Dry® carpet cleaning. We have been cleaning carpets in the Brentwood area for over 30 years. Using only all-natural, hypoallergenic cleaning solutions, we provide effective and efficient cleaning for your carpet, rugs and upholstery.
The best home carpet cleaner in Brentwood can get your home clean!
To schedule Safe-Dry® services, follow these easy steps:
Schedule an appointment: click here to schedule right now, online
Get an on-site quote: our technician will provide a free estimate
Schedule your cleaning: Brentwood offers same-day service
Let us do our best: our services come with a 100% customer satisfaction guarantee
Safe-Dry® Carpet Cleaning of Brentwood, TN
615-392-5905
Location Hours:
7:00 am - 5:00 pm - Mon- Fri
7:00 am - 5:00 pm - Sat
Schedule Online
Nancy Ochoa
Safe-Dry® Carpet Cleaning of Brentwood, TN
Safe-Dry® uses a dry cleaning method for your carpet Research has found that steam cleaning can cause mold and mildew to grow Traditional carpet cleaning also uses hazardous chemicals in their cleaning solutions You don't need toxic chemicals in your home
Safe-Dry® has a better way for you to live cleaner Our certified eco-friendly products are made of plant-based ingredients This safe alternative provides excellent stain extraction, antibacterial and hypoallergenic cleaning for your carpet Our services are a wow! Customers are amazed at how effective this natural method is for stain and odor removal
Schedule carpet cleaning online and let us show you the Safe-Dry® way to a cleaner home!
Carpet Cleaning Services in Brentwood, TN
All-Natural Carpet Cleaning
At Safe-Dry®, we deliver a carpet cleaning that lasts. Unlike traditional steam cleaning, our method requires very little moisture to work. As a result, carpets dry quickly, making them much less likely to develop mold or mildew. Because our product doesn't use sticky soaps, carpets cleaned by Safe-Dry® won't re-attract dirt and grime. Your carpets will remain cleaner and brighter longer. With both our online or telephone pricing and scheduling options, you can conveniently schedule one of our qualified technicians to deliver the best carpet cleaning experience at a time that works best for you.
Professional Oriental and Area Rug Cleaning
Safe-Dry® will treat your rugs with our all-natural, harmless solutions at your home or at our off-site cleaning facility. Although we like to clean rugs at home if possible, sometimes they need a little extra care. For those rugs, we offer free pickup and delivery from our rug cleaning facility. After we have eliminated the problem, stains and or odors, we return your rugs to your home looking and smelling like-new. We concentrate on removing traffic areas, complicated stains, pet urine and the odor associated with pet staining. Whether you have doormats, area rugs, or fine Orientals, you can rest assured that your rugs are going to be handled with care and cleaned to your satisfaction. No need to look any further than Safe-Dry® when you need expert rug cleaners.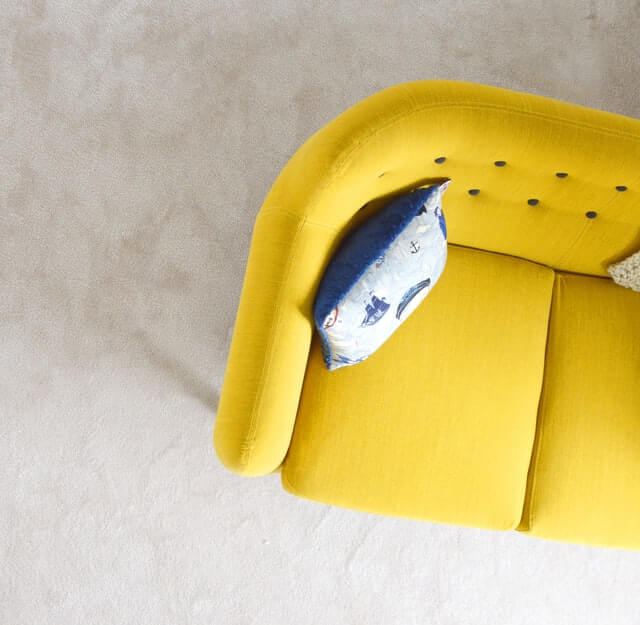 Upholstery Cleaning
In time, your upholstered furniture will show wear. Many frequently used fabrics sit on top of padding, springs or batting. While this adds comfort, this means that there are multiple layers that have to be cleaned which at-home approaches likely will not reach. Unlike a pillowcase, you probably can't unzip your couch cover and toss it in the washing machine. That's where Safe-Dry® can help. Our eco-friendly upholstery cleaning method will leave your furniture looking and feeling refreshed and revitalized. With an average dry time of one hour or less, you can quickly return to enjoy your newly cleaned furniture.
Allergies or Asthma Treatment
If you or a loved one suffers from allergy, you understand the importance and the challenges of reducing allergens inside of your home. While regular vacuuming and dusting can help, it will only do so much. The most common indoor allergens come from pet dander and dust mites and the majority of these can be found within your upholstery or carpet. This is why Safe-DryⓇ offers an allergy treatment that can extract all these allergens from your carpet, or other fabrics, and get your air quality back to standard. Our all-natural solutions are the perfect blend of biodegradable ingredients making it the perfect choice for carpet cleaning around your family and pets. From there, they work out all the irritants touched on above allowing you to breathe easier and live cleaner.
Pet Urine Odor Removal
Pets are family, but there's no denying having indoor pets can make it difficult to maintain a clean home. Whether it's odors or accidents on your carpets or upholstery, our specially formulated solution is sure to take care of the job. Pet odors are the result of bacteria growth, which is common in warm, dark places such as carpet. Like any stain, the longer pet stains sit, the worse it gets and the harder it is to remove them. Pet stains often have an unpleasant odor that accompanies them which is why these should be treated as soon as possible to prevent any permanent staining or odors that are embedded deep into the fibers of your carpets. Guaranteed to remove any odor from carpets, rugs or upholstery, Safe-Dry®'s formula breaks apart the molecules and proteins that cause odors and stains. Never covering or masking the odor, Safe-Dry® actually removes the odor-causing agents preventing any further damage and staining. Live cleaner and call your local Safe-Dry® carpet cleaning today!