Safe-Dry® is the best carpet cleaner in College Grove, Tennessee, for all-natural, green cleaning. Our hypoallergenic, non-toxic carpet cleaning solution is the best option for homes with families and pets. We don't use any soaps or detergents and can provide exceptional stain and odor removal services.
Safe-Dry® cleans carpets, rugs and upholstery. Our innovative dry cleaning technique utilizes professional-grade tools to penetrate the surface of your carpet and upholstered surfaces and get to the root of troubling stains or smells. We are so confident that our method works that we offer a 100% customer satisfaction guarantee.
Safe-Dry® Carpet Cleaning of College Grove, TN
615-592-5441
Location Hours:
7:00 am - 5:00 pm - Mon- Fri
7:00 am - 5:00 pm - Sat
Schedule Online
James Kelley
Safe-Dry® Carpet Cleaning of College Grove, TN
Scheduling an appointment with us is easy:
Use this online form to set an exact time and date. We don't require you to select a window or wait around for our technicians. We will communicate any delays beyond 15 minutes.
Our professionally trained carpet cleaning team member will assess your home and provide a free estimate for services.
Safe-Dry® in College Grove can provide same-day cleaning services or you can schedule a time for us to come clean your home.
Safe-Dry® is a full-service company that provides the best in customer care. Our technicians will move your furniture for you before cleaning. We go above and beyond to communicate our progress and any challenges we encounter as we clean. Stains and odors will be removed from your carpet, rugs and upholstery.
Carpet Cleaning Services in College Grove, TN
All-Natural Carpet Cleaning
At Safe-Dry®, your health, safety and satisfaction are our priority! Our all-natural and soap-free special carbonated solution is effective in removing even the most stubborn stains, while still being safe for you, your family and your carpets. The Safe-Dry® method uses very little moisture meaning you never have the risk of mold and mildew being created in the pad or subfloor. Our technicians are trained to go above and beyond to ensure your carpets are cleaned to your satisfaction every time, or it's free!
Professional Oriental and Area Rug Cleaning
From hand-crafted Orientals to everyday area rugs, Safe-Dry® handles each rug with care. Starting with an intensive inspection, our technicians survey the rug pinpointing areas that need maximum attention and care. After a deep vacuuming, and filtrating of fibers, the rug is subsequently prepared for cleaning. Using the perfect blend of carbonated solutions, our cleaning system lifts and gets rid of the deep-down dirt, filth, bacteria and allergens that others can miss. This method is repeated as many times as necessary, until we are certain that your rug is 100% cleaned. We offer free pick-up and transport of your rugs if you opt for them to be cleaned at our cleaning center, or we can clean them in your home. You'll receive a thorough, deep cleaning regardless of the option you select.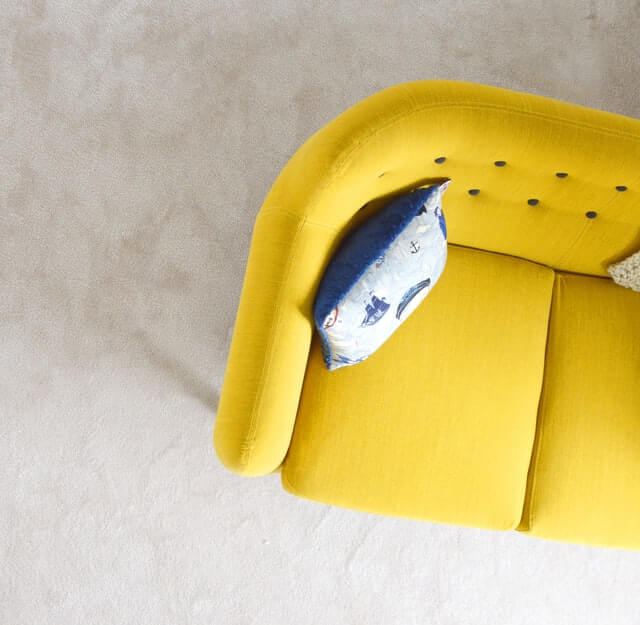 Upholstery Cleaning
The upholstered furniture in your home gets a lot of use and needs to be cleaned on a regular basis, similar to your carpets and rugs. If you have pets and children in your home, your upholstery likely needs to be cleaned even more frequently.
While some dirt and stains are unavoidable, they do not have to become permanent in your home or on your furniture. When you choose Safe-Dry to clean your upholstery, it will look and feel as good as it did when it was new. Our Safe-Dry® technicians will arrive at your home with a goal to exceed your expectations and leave you with cleaner upholstery and a healthier home. Call today for a free quote.

Allergies or Asthma Treatment
Many professional carpet cleaning services rely on a wet carpet cleaning method commonly known as steam cleaning. Technically, this type of cleaning is a hot water extraction, and technicians typically use a wet vacuum to suck up a mixture of hot water and detergent which was used to shampoo the carpet. If you are allergic to mold or dust mites, you probably already know you should keep the relative humidity level in your home below 50% to avoid the growth of unwanted organisms. Mold and dust mites thrive in damp environments, and hot water extraction leaves carpet fibers damp. Mold spores can germinate after only 12 hours in hospitable conditions, and a colony may form in as little as a day. That's why Safe Dry never uses excessive moisture in our cleaning. Instead, we utilize a dry cleaning method to safely rid your home of dust, dirt, and any other allergen trapped in your carpets or upholstery. When you chose Safe Dry, you can rest easy knowing our treatment is always hypoallergenic, non-toxic, dye and perfume free, containing no volatile organic compounds (VOC's), phosphates or other hazardous materials.
Pet Urine Odor Removal
Pets become family and that's why Safe-Dry® is proud to offer the most effective process to handle all the accidents your pet has. Our textile-safe carbonated solution not only cleans but also eliminates odors and stains from your rugs, upholstery, and/or carpets. We always eliminate the odor at the source so the smell is gone and will not return. Urine in carpet can be a lasting problem that can sometimes even require restoration work if not taken care of properly. But, with Safe-Dry's pet odor and stain remover services, even the most severe urine soaked areas can be saved. Our process is a revolutionary process specially formulated to eliminate these odors forever. The solutions we use have shown excellent results on even the most severe urine and other odor-causing spots by working to stop the smell at its source instead of simply masking the odor. Schedule your free in-home inspection today. With Safe-Dry®, you can have your pets and a fresh smelling home, too!