Safe-Dry® is a professional carpet cleaning company in Collierville, Tennessee We use certified eco-friendly products for our carpet cleaning services Our Safe-Dry® solution is the best carpet cleaner to use if you want your home to remain free from toxins and be safe for your family and pets We can provide the best home carpet cleaning using our modern and effective methods to get the carpet in your Collierville home clean
Safe-Dry® in Collierville, Tennessee, will provide you with:
Innovative Cleaning Process
Effective Stain Removal
Professional Technicians
30 Minute Dry Time
Exact Appointment Times
Guaranteed Pet Odor Removal
No Hidden Charges
From textured plush to shag rugs, we have extensive experience in cleaning them all! Safe-Dry®'s estimate process and same-day services ensure we have the right tools and treatment to clean your carpets Our cleaning process guarantees a quick dry time so no matter what kind of floors we clean, they're ready to walk on in no time!
Safe-Dry® Carpet Cleaning of Collierville, Tennessee is located at 759 Chaney Drive, Suite 101, Collierville, TN 38017
Safe-Dry® Carpet Cleaning of Collierville is in Shelby County, TN and may service areas in and around zip codes 38017, 38125 and 38139
Address: 759 Chaney Drive Collierville, TN 38017 Suite #101
Raymond Arnold
Safe-Dry® Carpet Cleaning of Collierville, TN
Carpet Cleaning Services in Collierville, TN
All-Natural Carpet Cleaning
Safe-Dry® carpet cleaning offers a state-of-the-art cleaning process. Our unique carpet cleaning method produces superior results with a fraction of the moisture used in traditional steam cleaning allowing your carpets to dry in as little as an hour. With exact appointment times and upfront estimates, Safe-Dry® carpet cleaning is your best choice. Our method is completely natural, hypo-allergenic, soap-free, safe, and better for the environment. With a 100% customer satisfaction guarantee, you have nothing to lose but stubborn stains and dirty carpets!
Professional Oriental and Area Rug Cleaning
We understand the value of your rugs. Whether it's valuable monetarily or sentimentally, we take pride in each cleaning, paying attention to every detail of your rug, and ensuring the highest quality work possible. The Safe-Dry® rug cleaning process begins with an evaluation and a pre-test of the rug by one of our experienced technicians. The rug then undergoes a deep vacuuming and filtrating fiber process, making it fully prepared for the cleaning process. We use an intricate mixture of carbonated solutions to get deep into the fibers to lift and remove the dirt, dust, and allergens. This process is repeated as many times as needed to ensure a completely residue free and beautifully restored rug.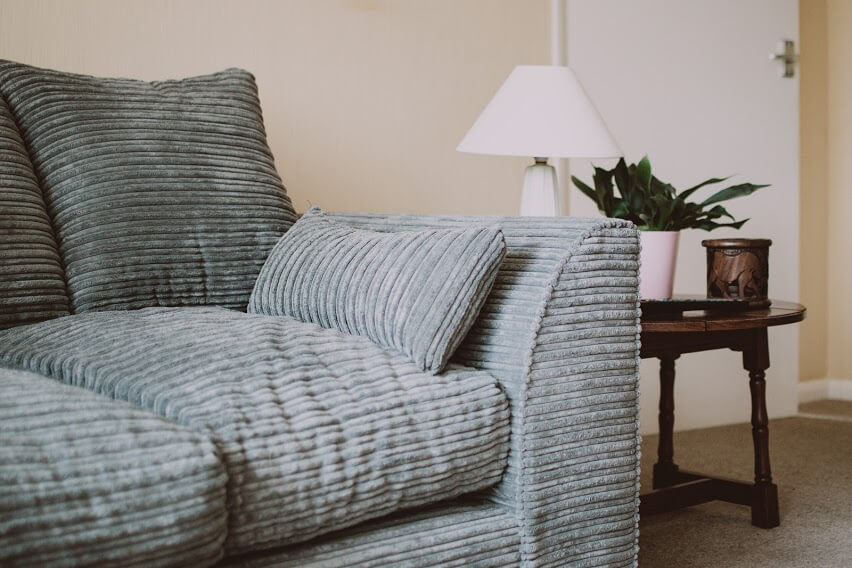 Upholstery Cleaning
The Safe-Dry® team of specialized technicians has wide-ranging knowledge in all kinds of fabrics. Our team will determine what type of fabrics your furniture has, which will then allow us to come up with a plan to remove any dirt, dust or even mold that has settled into your favorite furniture pieces. Through our years of experience, we have come across all types of fabrics, from contemporary to antiques, so you can rest assured that you are in good hands. With a quick dry-time, you can return to your fresh, newly cleaned furniture sooner!
Allergies or Asthma Treatment
Many people around the world suffer from allergies. Such illnesses often lead to the development of other illnesses such as sinusitis, asthma, etc. One of the common reasons behind this is the significant exposure to pet allergen along with dust mites. Your home might become a storehouse for these harmful things, without you knowing. The carpets, rugs and the upholstery in your home attract various kinds of allergens, along with other potentially harmful components. If you suffer from allergies, you will benefit greatly from hiring a professional cleaning company to rid your carpets, rugs, and upholstery of common indoor allergens. The Safe-Dry® treatment contains a fruit and vegetable seed extract which denatures the structure of the allergen, effectively reducing the "Antibody-binding capacity" of the allergen. This alleviates our bodies response and reaction to it, as our body no longer recognizes the allergen.
Pet Urine Odor Removal
Safe-Dry® uses all-natural cleaning products., The products come with professional strength to rid your home of unwanted pet stains and odors. Our all-natural cleaning solution is carbonated, meaning that the bubbles can capture bacteria and other sources of odor and lift them to the surface of your couch, rug, or carpet, where they can be removed. Our pet treatment will free your home of all signs of your pets, without using any harsh chemicals that can harm your furry friends. By pre-treating the carpet with our pet urine eliminator, we can abolish all the urine and stain. Then, by sanitizing the carpet, effectively killing the bacteria that produce the odor, we can guarantee a fresh-smelling home, with no chance of your odor returning. With our 100% satisfaction guarantee on our pet odor removal, you have nothing to lose!