When it comes to cleaning your carpets, rugs and upholstery, you need a professional carpet cleaning service
Who is the best carpet cleaning company in Columbia, Tennessee
Who offers the best upholstery cleaning in Columbia, Tennessee
Who offers rug cleaning services in Columbia, Tennessee
The answer to these questions, based on our customers feedback, would be Safe-Dry®
Safe-Dry® is a professional carpet cleaning company Our all natural cleaning solution is certified eco-friendly The Safe-Dry® solution is the best carpet cleaner to use around pets and children We can provide the best home carpet cleaner that is an innovative and effective alternative to traditional steam-cleaning Our dry cleaning process uses carbonated bubbles and non-toxic products to permanently eliminate stains and odors from your carpet, rugs and upholstery
Safe-Dry® in Columbia, Tennessee, offers the best:
Our cleaning service are 100% guaranteed
We offer same-day service after an on-site quote
We provide permanent stain removal
Ask about our specialty allergen and antibacterial treatments
When you schedule carpet cleaning online, one of our highly-trained and skilled technicians will come to your home and provide an on-site estimate for the work
We can often complete the work that same day! Our innovative dry cleaning technique means that, after cleaning, your carpet will be dry within one hour It's time to live cleaner
Safe-Dry® Carpet Cleaning of Columbia, TN
931-463-1223
Location Hours:
7:00 am - 5:00 pm - Mon- Fri
7:00 am - 5:00 pm - Sat
Schedule Online
Teresa Roy
Safe-Dry® Carpet Cleaning of Columbia, TN
Carpet Cleaning Services in Columbia, TN
All-Natural Carpet Cleaning
Safe-DryⓇ carpet cleaning specializes in green cleaning. Since your carpets act as a magnet for dust, dirt, pollen, pet dander, and a host of other airborne allergens, it's important to schedule a deep, professional cleaning at least two times per year. The Safe-DryⓇ revolutionary process uses a carbonation, that creates effervescent bubbles, to get deep into the carpet fibers and lift all of these allergens to the surface for removal. The best part is that our patented formula is 100% natural, hypo-allergenic, and soap-free. This means every product we bring into your home is safe for every member of your family! Using only 1/10th of the water used in traditional steam cleaning, your carpets will be dry in just one hour allowing you to return to your normal activities sooner!
Professional Oriental and Area Rug Cleaning
Your oriental and area rugs are an investment. That's why Safe-Dry cleans them with care and extreme attention to detail. Our technicians have been specially trained in the processes, equipment and solutions to ensure that they can identify the needs and best care solution for your every type of rug. They'll perform an evaluation to determine the safest, yet most effective method of cleaning your rugs and share the solution with you.
Since there are many styles and textures of rugs, your Safe-Dry technician will perform a detailed analysis prior to beginning to ensure there is no bleeding of color, and provide you with a no-obligation quote.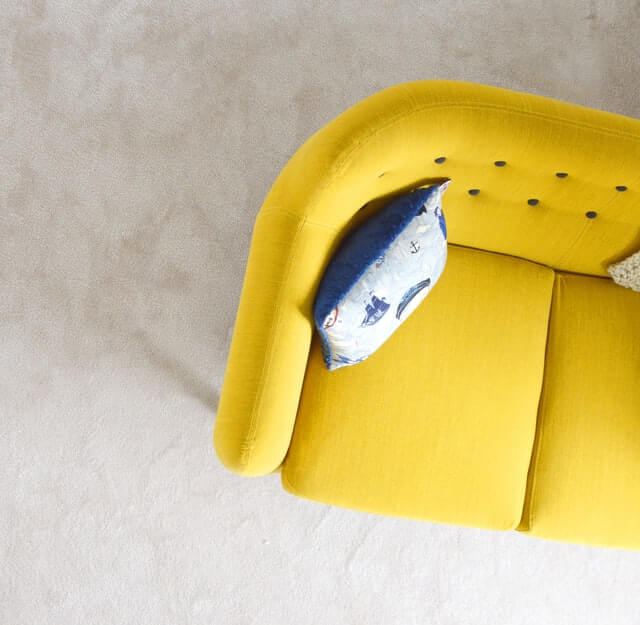 Upholstery Cleaning
Everyone wants fresh, clean upholstery and Safe Dry Carpet Cleaning is here to make that happen. You can rest assured your furniture will look and feel fresh when we're done! The Safe-Dry solution is specifically designed and formulated to be hypoallergenic, soap-free and friendly for your children, pets, and the environment. The result is a cleaning that's not only highly effective, but also safe and green. Our dry-cleaning process uses 1/10th the water of steam cleaning, meaning your upholstery will dry fast, usually in just one hour, allowing you to resume normal activities sooner!
Allergies or Asthma Treatment
Carpets are made of fabric, and regardless of what type you have, they collect and house debris. This includes dirt, dust, and any other particles that have been tracked into your home. This is an issue if you suffer from allergies because that means carpets also collect particles such as pollen or mold that can cause seasonal allergies to flare up when indoors. The main issue is that unlike other fabric, carpet will hold pollen and mold even after frequent vacuuming. If not treated properly, these allergens can work their way deep into the carpet, making it nearly impossible to remove them. To help reduce allergens in your home, it's best to have your carpets, rugs, and upholstery professionally professionally cleaned on a regular basis. The Safe-Dry® allergen treatment can radically reduce symptoms and provide immediate relief that lasts up to six months. Our treatment works by changing the shape of allergen proteins, making them unrecognizable to the body.
Pet Urine Odor Removal
Pet odors and stains got you down? Let the professionals of Safe-Dry Carpet Cleaning help you out! Our technicians will remove tough stains and odors from your floors, refreshing your entire home. Your carpets will not only look but smell and feel just like-new. It's time for you to enjoy your carpets again!
The Safe Dry Carpet Cleaning odor and stain removal system uses the safest cleaning technology to reach deep into carpets and remove even the most stubborn of stains. Our solution attracts the odors that are trapped deep within your carpets fibers, then lifts them up and out of the carpets. We always go over your floors as many times as possible to ensure every fiber is thoroughly scrubbed and odor free. This system is so efficient that your floors will be dry just an hour after your cleaning!