Safe-Dry® carpet cleaning is the best carpet cleaner in the Eads, TN area that offers all-natural, eco-friendly carpet cleaning services Our patented cleaning solution is hypoallergenic and perfect for people with sensitivities to scents or chemicals With our process, you can rest assured that tough stains and dirt will be completely removed without the use of harsh chemicals
Our process is completely safe for all members of your family, including pets! Our amazing method ensures that your carpet will be dry within one hour after cleaning Safe-Dry® has over 30 years of experience making us the best carpet cleaning company in the Eads, Tennessee area that specializes in carpets, rugs and upholstery
With Safe-Dry® of Eads TN, we offer same day service and online scheduling Our team of professional carpet cleaners will provide a full cost estimate and deliver service that exceeds your expectations We offer a 100% satisfaction guarantee for all the services we perform
Deborah Loucks
Safe-Dry® Carpet Cleaning of Eads, TN
Carpet Cleaning Services in Eads, TN
All-Natural Carpet Cleaning
Worn and dirty carpets can make any home feel unkempt. Refresh your home with a professional, deep carpet cleaning. Our team of highly qualified technicians uses an eco-friendly solution to eliminate even the most stubborn spots from years of use. Call us today to discuss how clean your carpets, rugs, and upholstery can be again.
We use a unique solution that uses just 1/10th the amount of water used in traditional steam cleaning methods, drastically reducing the required drying time to just one hour. By eliminating long periods of damp carpets, the Safe-Dry® Carpet Cleaning Method practically eliminates the risk of mold or mildew developing in your carpet, safeguarding you and your family's health in the process.
Professional Oriental and Area Rug Cleaning
Beginning with an intensive assessment, our specialists review your area and Oriental rugs pinpointing territories that need the most consideration and care. After a profound vacuuming and filtrating of strands, the rug is prepared for cleaning. Utilizing the ideal mix of carbonated arrangements, our cleaning cycle lifts and eliminates all dirt, dust, grime, microscopic organisms and allergens that others can miss. This interaction is repeated on as many occasions as necessary, until we realize that your rug is 100% clean. We offer pick and delivery of your rugs in the event that you prefer them to be cleaned at our cleaning facility, or we can clean them in your home. You'll get a similar incredible cleaning regardless of the choice you pick.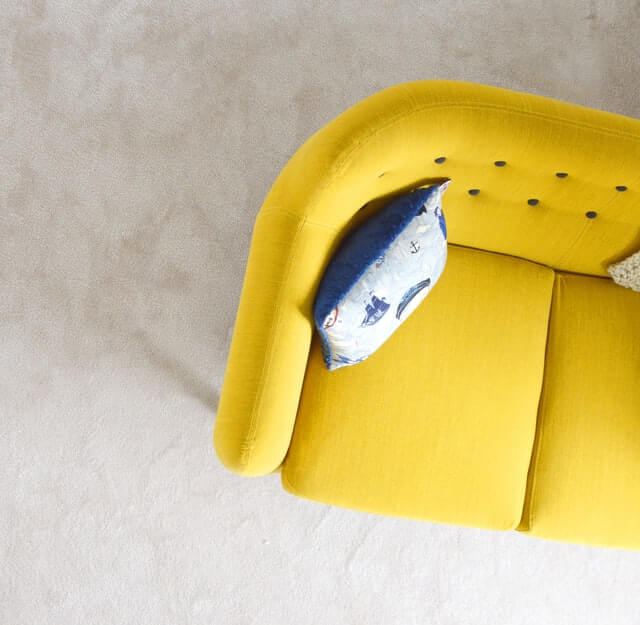 Upholstery Cleaning
Your furniture has done a great job giving you a place to relax and sit back. But, after a while without regular cleaning, your upholstered furniture will begin to show wear and look dingy, and that affects how people see the entire room. The Safe Dry carpet cleaning services will leave your upholstery feeling soft as well as looking beautiful and new. Our Cleaning process will leave your fabric clean and dry within an hour. Let our trustworthy technicians deep clean your furniture and upholstery with our non-toxic, hypoallergenic and soap-free solution.
Allergies or Asthma Treatment
Your carpets, area rugs and upholstery act as giant air filters by trapping bacteria and allergens removing them from the air we breathe. Just like air filters, they become full and must be cleaned to continue trapping contaminants properly. This air filtration is important to all of us but it is especially important to those living with asthma or allergies. Regular vacuuming and professional cleaning of your carpets and upholstery can help ensure healthier indoor air quality, allowing you to breathe better. When a room has been cleaned and treated using the Safe-Dry® Anti-Allergen System, results are often seen within the first three days, and often during the first night! Anti-Allergen services don't replace all the other sound Environmental Control practices you're already using. But by coming at the problem in a totally new and different way the levels of allergen are radically reduced.
Pet Urine Odor Removal
Pet Stains and Odor can cause permanent damage to your floors and fabrics. This may be a common issue in many homes with pets that can become a problem if not treated timely. Stubborn stains and odors may not be fully removed with standard cleaning methods and may require specialized solutions and methods. Pet urine can become embedded in furniture, carpeting, and other areas, which causes health hazards if left untreated. When a pet first urinates on a surface or fabric and is left to dry, it can become very difficult to fully remove. At this point it becomes a perfect environment for the growth of bacteria. In this acidic state the urine oxidizes and reacts with carpet fibers and changes the color, oftentimes permanently if not removed immediately. Fortunately, you can eliminate them quickly with the help of our experienced carpet cleaning technicians. To learn more about our odor and stain removal services or to schedule an appointment with a member of our team, contact the professionals at Safe-Dry® today!