Safe-Dry® carpet cleaning in East Ridge, Tennessee, is the best option if you want all-natural, non-toxic cleaning for your home Safe-Dry® is the best carpet cleaner in the area to clean carpet, rugs and upholstery without using hazardous chemicals
Our innovative approach uses dry cleaning, which means that your perfectly clean carpet is dry within an hour This quick-dry process eliminates the risk of mold and mildew Without sticky soap or detergent residues, we can also ensure that stains won't return
Schedule carpet cleaning online and a qualified, professional technician will come to your home and provide a free estimate We can offer same-day cleaning
Safe-Dry® offers a variety of services:
Pet stain removal
Odor removal
Hypoallergenic carpet and area rug cleaning
Safety shield protector
Allergen treatment
Antibacterial sanitizer
Problem stain removal
Our natural cleaning solution is derived from plants We don't use any toxic chemicals or unsafe cleaning solutions You can be sure that your home, and family, are safe with us It's time to live cleaner
Safe-Dry® Carpet Cleaning of East Ridge, TN
423-226-2169
Location Hours:
8:00 am - 5:00 pm - Mon- Fri
8:00 am - 3:00 pm - Saturday
Schedule Online
Ricky Dudley
Safe-Dry® Carpet Cleaning of East Ridge, TN
Carpet Cleaning Services in East Ridge, TN
All-Natural Carpet Cleaning
When you need a local carpet cleaning, you can count on us. Safe Dry is a professional carpet cleaning company that provides a superior, longer lasting clean resulting in a healthier home. There is a reason why the customers that we serve become repeat, satisfied clients. You can trust our professionally-trained, hard-working and uniformed technicians to discover your specific needs and provide a cleaner, healthier home for you and your family.
Safe-Dry provides a superior, more detailed, healthier carpet cleaning experience. Traditional steam cleaning services use an exorbitant amount of water, which means a long dry time and the risk of mold and mildew growing in the pad of your carpets. Our proprietary Hot Carbonating Extraction cleaning process uses 1/10th of the water than steam cleaners utilize and we get better results. Using a natural, hypoallergenic cleaning solution, millions of tiny bubbles penetrate to the top of your carpets to remove dirt, grime, dust and any other allergens that may be trapped behind to the surface. Next, our extraction equipment removes these bothersome allergens so your carpets are fresh, clean, and dry in just one hour.
Professional Oriental and Area Rug Cleaning
Having your rug(s) cleaned at a professional rug cleaning facility has several advantages over cleaning rugs at home. Inside our warehouse, we have stations set up with speciality equipment to accommodate our extensive Rug Cleaning Process. Our equipment allows us to provide a more thorough cleaning, maximum soil & spot removal, controlled drying, and the use of various tools that are not available on location. Each of our technicians is trained in cleaning all types of rugs, including oriental, Persian, wool, cotton, woven, and more. Each rug will go through our thorough rug cleaning process leaving your rug clean, soft, and ready for years of enjoyment! Our staff will also place your rug upon delivery.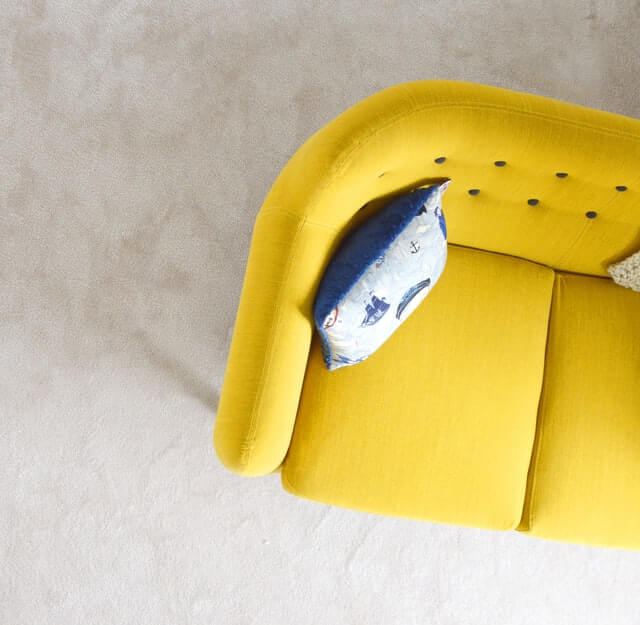 Upholstery Cleaning
Whether you're caring for a precious family heirloom, your new sofa, love seat, or lounge chair, Safe-Dry® Carpet Cleaning's upholstery cleaning services will keep your furniture looking its best for many years to come! Like so many things in your home, every piece of upholstered furniture is unique and requires special care to clean. Regularly scheduled Upholstery cleaning by Safe-Dry® Carpet Cleaning's highly skilled technicians ensures your furniture stays clean and sanitary for the life of the furniture.
Allergies or Asthma Treatment
Indoor air quality and the allergens trapped in your home impacts all of us, even when we don't realize it. It particularly affects those suffering from allergies and/or asthma. Allergens and bacteria in your home's air can trigger attacks that can be reduced or avoided entirely with regular cleaning by Safe Dry Carpet Cleaning. That's why all of Safe-Dry®'s cleaning solutions, including our Allergy Relief Treatment, are hypoallergenic, non-toxic, dye and perfume free, containing no volatile organic compounds (VOC's), phosphates, or other hazardous materials. In addition, they are derived from renewable fruit and vegetable seeds. The products are virtually odor-free and have been specially formulated for use in homes with allergy sufferers and or those with chemical sensitivities. They can be safely and effectively used in homes with children and pets.

Pet Urine Odor Removal
When a pet has an accident on your carpet or upholstery, it does not simply stay on the surface of your floors. It quickly penetrates the fibers contaminating the backing of your carpet and flooring below and the cushions of your upholstered furniture. When pet urine dries the liquid evaporates to become crystals which are highly concentrated and the odor left behind can become unbearable. While cleaning will remove some it cannot remove all crystals and urine leaving lingering odors. Only recently has a product been developed that is effective in removing urine odors. Here at Safe-DryⓇ Carpet Cleaning, we understand the problem of pet stains and odors and we are committed to helping you rid your home of these problems. We have a specially designed process to remove pet odors in your carpet and it all begins with our pre-treatment. By pre-treating the carpet with our pet urine eliminator, we can remove all the urine and stain. Next, we sanitize the carpet which kills the bacteria that is causing the odor. Our pet odor removal and pet stain removal process have been proven time and time again, which is why we guarantee a fresh-smelling home, with no chance of your odor returning!