Safe-Dry® Carpet Cleaning of Knoxville stands as a community-based business, deeply rooted in local values and expertise With a commitment to eco-friendly dry cleaning methods, we ensure pristine care for your carpets, rugs, and upholstery At Safe-Dry®, our local, reliable, and skilled technicians guarantee top-notch service every time
Serving Knoxville and its neighboring regions, we are available from Monday to Saturday Book a carpet cleaning session online, and we'll provide a precise appointment time One of our expert carpet cleaning specialists will visit your home and offer a complimentary service estimate The array of services offered by Safe-Dry® includes:
Innovative dry cleaning
Chemical, soap and detergent-free cleaning
60 minute dry time for carpet
Pet odor removal
Stain removal
Professional upholstery cleaning
Professional area and Oriental rug cleaning
What sets us apart from the competition is the effectiveness of our cleaning process We can get many stubborn stains out, and due to our residue-free cleaning process, they won't come back Because of this, we have been able to offer our customers a 100% satisfaction guarantee We stand behind our work: if you aren't happy, neither are we!
We specialize in residential cleanings but are happy to service commercial accounts
Address: 254 Harry Ln Blvd, Knoxville, TN 37923

Shirley Bostick
Safe-Dry® Carpet Cleaning of Knoxville, TN
Carpet Cleaning Services in Knoxville, TN
All-Natural Carpet Cleaning
At Safe-Dry® carpet cleaning, we only use cleaning agents that effectively remove dirt and stains, without leaving a dirt-attracting residue behind! Using no harsh chemicals and 1/10th of the moisturize used in steam cleaning services, your floors will be dry in just about an hour. With our online or by telephone pricing and scheduling options, you can get an accurate estimate in minutes, and schedule your Safe-Dry® carpet Cleaning at the time that is convenient for you. Our qualified technicians have years of experience, and will go above and beyond to exceed your expectations and deliver the best carpet cleaning experience possible.
Professional Oriental and Area Rug Cleaning
The Safe-Dry® plant-derived solution can gently but intensively deep clean your area and Oriental rugs. Sometimes, the dry cleaning process needs to be performed multiple times to ensure a thorough and deep clean. In this case, it may be more efficient for your rugs to be cleaned at our off-site facility. At no additional cost to you, we will pick up and deliver your rugs at a scheduled time.
Upon receiving your rug, we initiate a thorough vacuuming followed by a meticulous fiber filtration to prepare the rug for its cleansing session. Leveraging an optimal mix of carbonated solutions, our cleaning methodology effectively extracts embedded dirt, grime, bacteria, and potential allergens that might escape others' notice. We remain steadfast in our cleaning commitment, ensuring your rug attains its utmost cleanliness, regardless of the number of treatments required.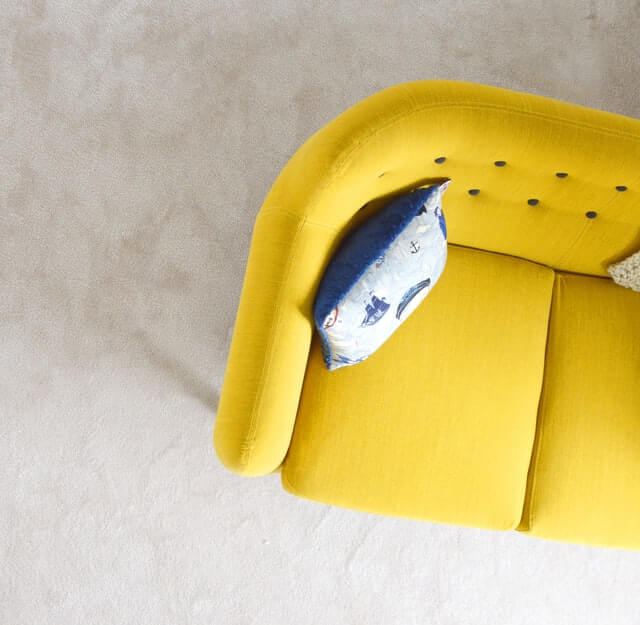 Upholstery Cleaning
Over time, without a professional cleaning, your upholstered furniture will begin to show wear. Numerous commonly utilized materials are layered over padding, springs, or batting. While this enhances comfort, it also implies there are several layers that require thorough cleaning. Unlike a simple pillowcase, it's unlikely you can unzip your sofa cover and throw it in the laundry. Enter Safe-Dry®. Our environmentally-conscious upholstery cleaning technique rejuvenates and refreshes your furniture. And with a typical drying time of just an hour or even less, you'll be back to relishing your freshly cleaned furnishings in no time.
Allergies or Asthma Treatment
Did you know that at least 6 common allergens can be found in almost every home? Since they are carried in through the air, allergens can be found on furniture, in carpets and rugs. A deep cleaning of your home on a regular basis can reduce allergens, but no home can be completely allergen free. Indoor allergens, such as, dander, mold, dust mites and pollen can trigger allergy symptoms in the millions of allergy sufferers. To help reduce allergens in your home, it's best to have your carpets, rugs, and upholstery professionally cleaned every 12-18 months. Safe-Dry®'s allergen treatment can significantly diminish symptoms, offering immediate relief that endures for up to half a year. Our method operates by altering the structure of allergen proteins, rendering them undetectable to the human body. Once these proteins lose their distinctive shape, they no longer trigger the body's recognition mechanism for allergens, eliminating the ensuing allergic response!
Pets hold a special place in our hearts, yet having them indoors can pose certain challenges. From lingering smells to unexpected mishaps on your carpets, rugs, or furniture, our distinct solution is designed to tackle them all. Odors often stem from bacterial growth, which thrives in cozy, dark spots like your carpet. The longer these issues persist, the more they intensify, potentially leading to irreparable damage. It's vital to address them swiftly to avoid any lasting stains.
Safe-Dry®'s proprietary formula is engineered to dismantle the molecules and proteins responsible for odors and stains, rather than merely concealing them. By truly eradicating the sources of smells and stains, Safe-Dry® ensures no further harm or discoloration occurs. Opt for a fresher living space by reaching out to your nearest Safe-Dry® carpet cleaning specialist today!