Safe-Dry® Carpet Cleaning of Knoxville is a locally owned and operated company We take pride in offering a proven process of all-natural dry cleaning for your carpet, rugs and upholstery Safe-Dry® is proud of our superior cleaning services, performed by local, trustworthy and professional technicians
We offer cleaning services to Knoxville and the surrounding areas, Monday through Saturday When you schedule carpet cleaning online, you will receive an exact time for one of our professional carpet cleaning technicians to come to your home and provide a free estimate for services Safe-Dry® services include:
Innovative dry cleaning
Chemical, soap and detergent-free cleaning
60 minute dry time for carpet
Pet odor removal
Stain removal
Professional upholstery cleaning
Professional area and Oriental rug cleaning
What sets us apart from the competition is the effectiveness of our cleaning process We can get many stubborn stains out, and due to our residue-free cleaning process, they won't come back Because of this, we have been able to offer our customers a 100% satisfaction guarantee We stand behind our work: if you aren't happy, neither are we!
We specialize in residential cleanings but are happy to service commercial accounts
Address: 254 Harry Ln Blvd, Knoxville, TN 37923

Shirley Bostick
Safe-Dry® Carpet Cleaning of Knoxville, TN
Carpet Cleaning Services in Knoxville, TN
All-Natural Carpet Cleaning
At Safe-Dry® carpet cleaning, we only use cleaning agents that effectively remove dirt and stains, without leaving a dirt-attracting residue behind! Using no harsh chemicals and 1/10th of the moisturize used in steam cleaning services, your floors will be dry in just about an hour. With our online or by telephone pricing and scheduling options, you can get an accurate estimate in minutes, and schedule your Safe-Dry® carpet Cleaning at the time that is convenient for you. Our qualified technicians have years of experience, and will go above and beyond to exceed your expectations and deliver the best carpet cleaning experience possible.
Professional Oriental and Area Rug Cleaning
The Safe-Dry® plant-derived solution can gently but intensively deep clean your area and Oriental rugs. Sometimes, the dry cleaning process needs to be performed multiple times to ensure a thorough and deep clean. In this case, it may be more efficient for your rugs to be cleaned at our off-site facility. At no additional cost to you, we will pick up and deliver your rugs at a scheduled time. Once your rug arrives at our facility, a deep vacuuming, and filtrating of fibers is performed, for the rug to be prepped for cleaning. Using the perfect blend of carbonated solutions, our cleaning process lifts and cleans the deep down dirt, grime, bacteria and allergens that others can miss. We will continue our cleaning process until your rug is as clean as possible, no matter how many sessions it takes. Safe-Dry® always offers a 100% satisfaction guarantee for area rug and Oriental rug cleaning.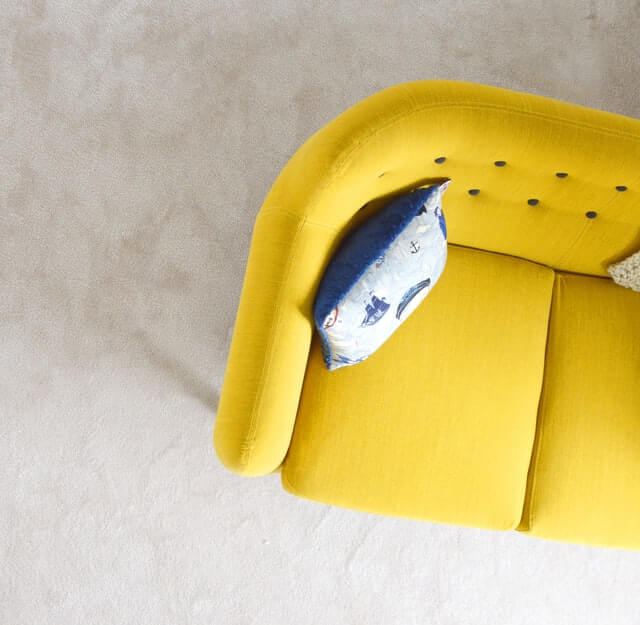 Upholstery Cleaning
Over time, without a professional cleaning, your upholstered furniture will begin to show wear. Many frequently used fabrics sit on top of padding, springs or batting. While this adds a level of comfort, this means that there are multiple layers that have to be cleaned. Unlike a pillow case, you probably can't unzip your couch cover and toss it in the washing machine. That's where Safe-Dry® comes in. Our eco-friendly upholstery cleaning method will leave your furniture looking and feeling refreshed and revitalized. With an average dry time of one hour or less, you can quickly return to enjoy your newly cleaned furniture.
Allergies or Asthma Treatment
Did you know that at least 6 common allergens can be found in almost every home? Since they are carried in through the air, allergens can be found on furniture, in carpets and rugs. A deep cleaning of your home on a regular basis can reduce allergens, but no home can be completely allergen free. Indoor allergens, such as, dander, mold, dust mites and pollen can trigger allergy symptoms in the millions of allergy sufferers. To help reduce allergens in your home, it's best to have your carpets, rugs, and upholstery professionally cleaned every 12-18 months. The Safe-Dry® allergen treatment can radically reduce symptoms and provide immediate relief that lasts up to six months. Our treatment works by changing the shape of allergen proteins, making them unrecognizable to the body. When this shape loses its form, there is no repetitive pattern that identifies the material as an allergen, and therefore, there is no allergic reaction!
Pet Urine Odor Removal
Pets are like family, but there can be challenges to having indoor pets. Whether it is odors or accidents on your carpets, rugs or furniture, our specially formulated solution can take care of the job. Pet odors are the result of bacteria growth, which is common in warm, dark places like your carpet. The longer things resonate, the worse it gets. These can be irreversible and should be treated as soon as possible to prevent any permanent staining. Guaranteed to remove any odor from carpets, rugs or upholstery, Safe-Dry®'s formula breaks apart the molecules and proteins that cause odors and stains. Never covering or masking the odor, Safe-Dry® actually removes the odor causing agents preventing any further damage and staining. Live cleaner and call your local Safe-Dry® carpet cleaning today!