Finding a carpet cleaner that meets all your standards is tough! Can you trust them in your home Will they do a good job Are their products safe for your family There are several things to consider when choosing a carpet cleaner in Memphis, Tennessee Safe-Dry® is a family-owned company that has been doing excellent work throughout the region for over 30 years We offer the best carpet cleaning services at affordable prices, which is why we have become a trusted name for Memphis carpet cleaning
Safe-Dry® of Memphis is a dry carpet cleaning company, which means that instead of toxic chemicals and ineffective steam, we use an innovative method for cleaning carpets and upholstery The process begins when our all-natural, hypoallergenic, carbonated solution is sprayed on the surface Carbonated bubbles penetrate carpet and fabric, lifting dirt and grime to the surface to be gently wiped away Our product is soap and shampoo free Unlike with competing carpet cleaning companies, our process ensures that there will be no sticky residue left behind, allowing your carpet to stay cleaner longer!
From small to large area rugs, upholstery and other textiles, our professional cleaners are equipped to do the job Our specially formulated solution can also eliminate even the strongest pet odors and stains from carpets
Safe-Dry® specialty services include:
Area rugs
Oriental rugs
Upholstery cleaning
Tough stain removal
Pet stains and odors
We offer online scheduling for same-day service, as well as the top guarantee for customer satisfaction!
Address: 6735 Poplar Pike, Memphis, TN 38119
Lydia Hutchins
Safe-Dry® Carpet Cleaning of Memphis, TN
Carpet Cleaning Services in Memphis, TN
All-Natural Carpet Cleaning
A healthy home starts with a call to Safe-Dry® carpet cleaning. Your carpets act as a magnet for dust, dirt, pollen, pet dander, and a host of other airborne allergens. Our soap-free, hypo-allergenic cleaning method features a highly vetted carbonation penetration system to break up all of the dirt and allergens trapped deep below the carpet's surface. Offering both online and telephone appointment scheduling, you can select an exact time that works for you. Safe-Dry®'s highly trained technicians will complete an assessment of your carpets and provide you with an estimate prior to beginning work. With our thorough cleaning methods, we guarantee your carpets will be restored to like-new.
Professional Oriental and Area Rug Cleaning
You can rely on the experts at Safe-Dry® to provide safe and reliable cleaning treatments for all of your area and Oriental rugs. At Safe-Dry®, we understand that rugs are an investment. That is why all of our technicians are expertly-trained to handle fragile and delicate rugs. We only use an all-natural method to clean and will never use toxic chemicals or detergents to clean anything inside your home. Our skilled cleaning team is equipped to clean rugs on-site in your home or off-site in our state-of-the-art cleaning facility. For your convenience, we offer free pick-up and delivery at scheduled times for all off-site cleanings.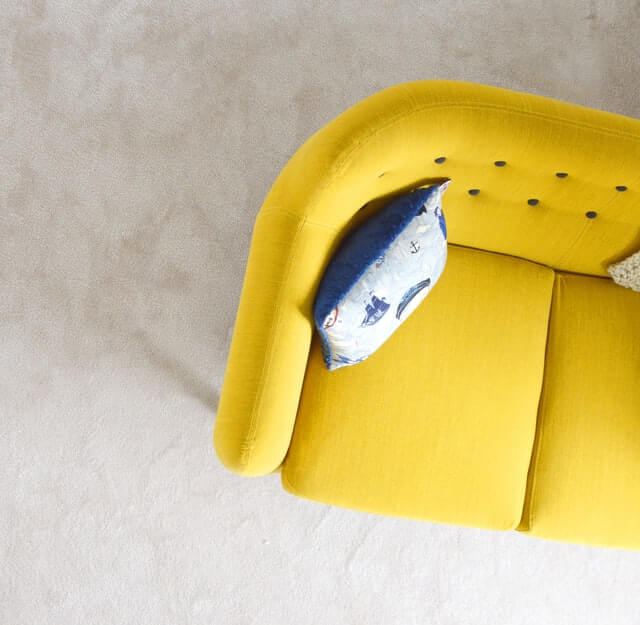 Upholstery Cleaning
Don't let dirt, dust and other allergens prematurely age your furniture. Safe-Dry®'s innovative upholstery cleaning technique uses natural ingredients to treat stains and remove bacteria. Our process includes removing dirt and debris and deep cleaning upholstery with professional-strength cleaning tools. These tools can outperform home upholstery cleaners or handheld shampooers in intensity and effectiveness. Because we don't use soaps or detergents, stains will not return allowing you to enjoy your fresh, clean furniture for longer.
Allergies or Asthma Treatment
Carpet, upholstery, and rugs can act as a magnet for allergens such as pet dander, dust mites, mold spores and other potentially harmful components! Without proper cleaning of your fabrics, these may eventually lead to adverse health conditions. Safe-Dry® carpet cleaning, is a local company that only uses hypoallergenic, all-natural, non-toxic and soap free cleaning solutions, including our specialized allergen treatment. Did you know that many household cleaners can aggravate allergy symptoms? Using green cleaning products that have natural ingredients can help minimize your allergy symptoms. Additionally, carpets cleaned by Safe-Dry® typically dry in an hour, not days, so there is no risk of mold or mildew creating in your pad or subfloor. Our thoroughly trained technicians are aware of the importance of removing these allergens from your home, with the safest ingredients possible, to improve the health of you and your family.
Pet Urine Odor Removal
Here at Safe-Dry®, we love our pets. However, they can make it challenging to keep your home clean, healthy, and smelling fresh when pet accidents occur. Not only is it difficult to deal with a pet accident you are aware of, but it is also tough to know where past accidents may have taken place, including ones you may not have even known about that could be emitting an unpleasant odor. That is why we use an all-natural, carbonated cleaning solution. This method uses bubbles that capture bacteria and other sources of odor and lift them to the surface of your couch, rug, or carpet, where they can be removed. By pre-treating the carpet with our pet urine eliminator, we can effectively remove all the urine and stain. With Safe-DryⓇ carpet cleaning, there is never a risk of mold or mildew being created since our carpets only stay wet for hours, not days.