The Go-To Professional Carpet Cleaning Service for Homeowners in Katy, TX
Have you been searching for a trustworthy professional carpet cleaning company? Safe-Dry® should be your go-to choice. After all, we are the favorite for homeowners in the Katy, Texas, area. Why? Because of the excellent reputation that we've strived to build over the years of delivering fantastic results and affordable service. What's more, we guarantee you will never be surprised by a hidden service charge. Schedule us to clean your carpet, rugs, and upholstery, and you will soon notice the Safe-Dry® difference. We specialize in all-natural, chemical-free carpet cleaners. In addition, we believe it vital to use only environmentally-friendly, soap-free, detergent-free cleansers.
Safe-Dry® Carpet Cleaning of Katy, TX
(281) 789-8998
Location Hours:
Open 24/7

Schedule Online
Tom Higgins
Safe-Dry® Carpet Cleaning of Katy, TX
We assure you these cleaners are just as effective as others. Are stubborn stains or lingering odors infesting your carpet? Maybe you are worried that toxic pathogens have become buried deep within the fibers. Fret no more; if anything can eliminate the issue, the Safe-Dry® method will. Moreover, carpets typically dry within an hour after we complete the cleaning.
In addition to performing top-quality work, our customers love us because they can tell we love our customers. We value each customer and do everything possible to ensure they are not only satisfied with the entire experience but happy. Our talented technicians are serious about providing same-day, effective and efficient service, arriving on time for every appointment. We bring our best, whether you want a thorough whole-house or single-room spot cleaning.
Schedule a Safe-Dry® carpet cleaning online, and one of our friendly professionals will come to your home as soon as you wish to determine your specific needs and provide you with a free estimate.
We Provide a Variety of Professional Carpet Cleaning Services
We're always ready to make a like-new feel in your home! We have provided homeowners with professional carpet cleaning services for over three decades. Our Katy, Texas team, like all of the Safe-Dry® technicians, implement the best tools, safest cleaning products, and time-tested techniques to create the best result possible for you and your family.
Why use Safe-Dry® cleaning services? Here's just a sampling of the benefits:
Area rug cleaning
Oriental rug cleaning
Premium pet odor removal
Tough stain removal
Upholstery Cleaning
Innovative dry cleaning technique
60-minute dry time
Friendly, skilled technicians
Precise appointment scheduling (This means never wondering when your technician will arrive!)
Year-round routine carpet cleaning
We appreciate every customer in Katy, TX and beyond. You are the reason we make customer service our highest priority. We acknowledge that your time at home is invaluable. We want your time in it to be as stress-free and healthy as possible, so our certified technicians are ready to accommodate your every need. Look below for more information about the Safe-Dry® difference.
Address: 3506 Lauderwood Ln, Katy, Tx 77449
Carpet Cleaning Services in Katy, TX
All-Natural Carpet Cleaning Katy, TX
Customer and the environment health are vital to us. Everyone at Safe-Dry® is committed to a sustainable cleaning method for Planet Earth and friendly to our human and pet friends. Our technique leaves your carpets fresh by using minimal detergent and minimal moisture. This process allows you and your family to resume your busy life quickly while enjoying a long-lasting clean throughout your home's carpets, rugs and upholstery.
Professional Cleaning of Area Rugs and Oriental Rugs
Oriental and area rugs add your unique style and elegance to your Katy, TX home. However, over time, they can become soiled and look shabby. Dirt and debris accumulate in the fibers, making your rugs unsightly and unhealthy. Fortunately, our technicians have the professional equipment and years of expertise to safely remove all contaminants and revitalize your home's beauty.
Additionally, we always take the utmost concern when cleaning your possessions, whether newer carpets or antique rugs. As a part of this cleaning, we offer two rug-cleaning options:
Professional rug cleaning performed in your home
Professional rug cleaning services performed at our specialized cleaning facility. Better yet, we pick up and deliver your rugs for free.
No matter your choice, we always offer a free in-home quote and pre-testing to guarantee that your rug's colors won't bleed and its materials won't deteriorate. Our team is meticulous with every service and ensures a pristine appearance and a great feel. We are experienced in knowing what cleaning methods are best for a rug's specific attributes like its weave, fibers, dyes and age.
Professional Furniture Upholstery Cleaning
If you are a victim of allergens, you probably feel the harsh effects of these pollutants settling into your upholstery and carpet fibers. In fact, about 80% of the dirt, pollen and dust that enters a home sinks into these surfaces. Therefore, experts recommend that you have your furnishings and carpets deep cleaned every 12 to 18 months.
Professionally cleaning your textiles will not only help maintain the condition and retain their value, but it will also benefit your air quality indoors. Our upholstery cleaning technique uses an eco-friendly carbonated penetration system that digs deep into the fibers. This system is 100% safe yet effectively removes contaminants, including dirt, dust mites, and other allergens. We avoid using liquid cleaners because there is always a chance that the dyes in fabrics will bleed and run. Our process provides an outstanding clean accented with a wonderful fresh smell.
Cleaning Treatments for Allergies and Asthma
There's a good chance that your Katy, TX, home is routinely invaded by harmful pathogens. These contaminants include allergens and microbes that become trapped in your upholstery, rugs, and carpets, causing allergy and asthma symptoms. What's worse is the allergens are highly mobile and can spread and settle into other areas of your home.
In the Katy, TX, area, you must be aware of the following threats and the timeframes in which they occur.
Grass pollen:March to October
Cedar tree pollen: Mid-December to Mid-April
Mold: June to October
Weeds (including ragweed and dog fennel): Mid-August through November (or until the first frost)
Weeds (sorrel and dock): March to July
Research by the Environmental Protection Agency has found that the typical American spends approximately 90% of their time indoors. When allergens settle into the various surfaces of your home, what is typically seasonal allergies can become a year-round problem. In fact, research has found that your home can contain a 2 – 5 times higher concentration of pollutants than the outdoors. These contaminants settle into your carpets and upholstery and, under the right circumstances (e.g., high humidity), can also lead to the growth and spread of mold and mildew. These tiny, silent invaders can cause severe respiratory issues and rapidly progressing damage to your home's structure.
The Safe-Dry® indoor allergy treatment is a hypoallergenic service that drastically diminishes the levels of these allergens in your Katy, TX home. Additionally, we use a non-toxic, perfume- and dye-free cleaning method.
We are prepared to get you and your family breathing easier whenever you are ready. Let us remove these deep-hidden allergen triggers and sanitize your home today.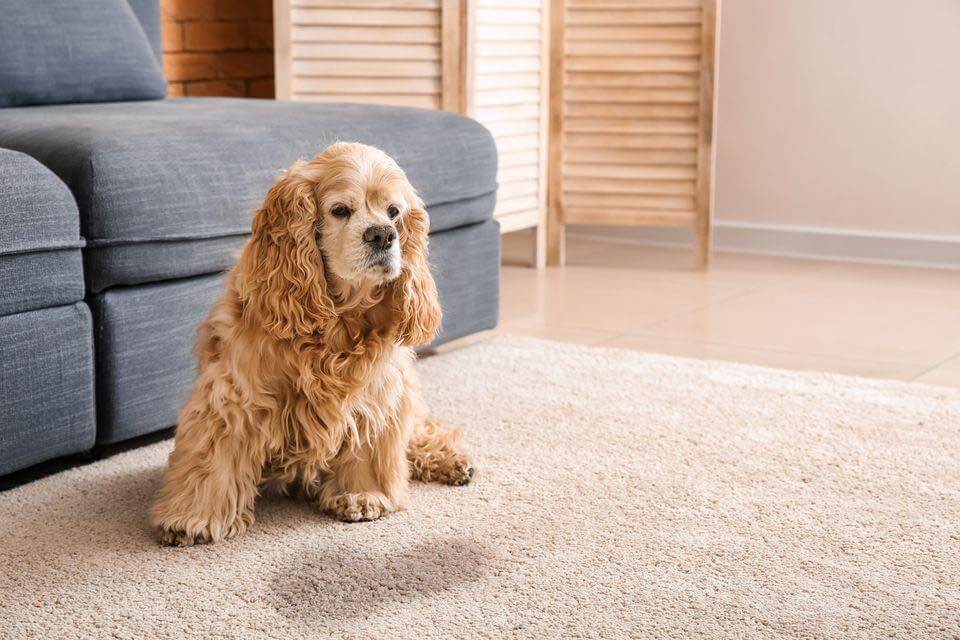 Pet Stain and Odor Removal
Fido and Fluffy are precious members of your family. However, sometimes they can create unique messes. Unlike your furry friends, these stains are not cute! They are eyesores that often retain nasty odors. Your pets will inevitably have accidents in the house. Our Safe-Dry® team in Katy, TX, are animal lovers, and we know the horrifying feeling of a big, malodorous urine stain in the middle of a light-colored carpet. There's no need to worry, though. Our treatment is specifically manufactured to eliminate these stubborn stains and offensive odors, all while being perfectly safe for your furry (and non-furry) loved ones.
Our pet odor removal process entails:
Pretreating with our pet urine and dander eliminator
Sanitizing to kill odor-causing bacteria
Drying the surfaces for one to two hours (depending on stain and odor severity)
We realize some pet stains and odors can be particularly persistent, just like your furbabies themselves! That's why we guarantee our work; we will perform another odor removal for free if you smell the odors again.
Why Should I Select Professional Carpet Cleaning Services from Safe-Dry®?
Frequent vacuuming and spot treatments are necessary for a healthy, fresh home. However, our professional equipment and techniques are unmatched. We remove pollutants from deep within your carpet and upholstery fibers, keeping you and your family safe while keeping your possessions in their finest condition.
There are numerous reasons to call our experienced technicians at your local Safe-Dry® in Katy, TX, for a free estimate today! Professional carpet cleaning services achieve the following benefits:
They prevent cross-contamination of allergens and other pathogens.
They free up your time and energy to participate in enjoyable activities.
They prolong the lifespan of your carpets and rugs by helping to prevent untimely degradation.
They create and maintain a healthier household environment for your family and pets.
They revitalize the appearance and overall ambiance of your home.