Safe-Dry® is The Most Eco-Friendly and Safe Carpet Cleaner Available
When it comes to professional carpet cleaning services in The Woodlands, Texas nothing has stood the test of time better than Safe-Dry® Carpet Cleaning. For over 30 years we've specialized in cleaning carpets, rugs, and upholstery for the wonderful citizens of The Woodlands.
Our cleaning methods ensure the safest, most natural cleaners will be used around your family and pets. We only use 100% safe, eco-friendly, all-natural cleaning products inside of your home.
Along with great customer service, we offer flexible scheduling, free in-house estimates, and same-day service when available. Safe-Dry's patented cleaning method only takes one hour to dry after we've finished our part. You can get right back to using your carpet the same day.
Steve Blake
Safe-Dry® Carpet Cleaning of The Woodlands, TX
Offering a Safe and Natural Cleaning Process
Not every carpet cleaning service is the same. Most professionals use mass-produced soaps or detergents loaded with abrasive chemicals. They use strong products because they want to work faster. For them, it's all about the money.
Our competitors use too much water and leave your floors wet for hours after they leave. Not us. You can get back to using your floors the same day. Our patented cleaning method only takes one hour to dry upon completion.
We value our clients' homes and investments. We also value our clients' pets and children. We pledge to never use toxic or abrasive chemicals when cleaning your home. That isn't the method we choose.
Our method of cleaning starts with only the purest of natural cleaning agents to assist our technicians with the agitation and extraction process. We leave no residue behind, nor do we use dyes, perfumes, or chemical abrasives. Pets and children can be particularly sensitive to industrial degreasing products, which other carpet cleaners tend to use.
Our cleaning method in the industry is known as "Very Low Moisture" and it's been used successfully for decades. The cleaning agents we use have only become stronger and safer over the years as technology has pushed the limits.
Our technicians have been trained to know what to look for and how to properly administer the cleaning process in your particular setting. Every home is different, and yours will have unique needs. We use simple tools and move everything back the way we found it.
Knowing Pets and Malodors
We know how much your pets mean to you because we, too, are pet lovers! Never would we dream of using chemicals that could harm your pets. We have come up with some of the best methods in the industry for removing foul pet odors, and even those nasty pet urine stains.
If your pets are still learning, or maybe they've had a mistake or two, it may be time to give us a call. We can take a look at the stain and come up with the best solution to remove the problem. Usually, we can remove the urine smell and even some of the stain, but if the spot is very yellow or highlighter color, some carpets will remain permanently stained. We guarantee against odors returning for up to 14 days.
Rugs are among some of the most difficult things to get pet urine out of. But not for us. Ask about our deep-cleaning for oriental rugs, and we'll schedule to pick up your rug and drop it back off looking and smelling brand new.
Carpet Cleaning Services in The Woodlands, TX
Carpet Cleaning
For wall-to-wall carpet, look no further than Safe-Dry® Carpet Cleaning. We've been at it for over 30 years, so there's no type of carpet we haven't seen yet. We can clean it all. Whether it's your home, your office, or your place of work, if you've got dirty carpets, we have a solution.
Our patented, VLM cleaning method is great for both thick-pile carpets found in homes, and thinner pile carpets found in offices. Even unique carpeting, such as Berber or polyethylene comes out smelling fresh and clean.
We use a systematic, proven approach to cleaning that involves a series of steps. After vacuuming and pre-treating the carpet lightly, agitation and extraction can begin. Our technicians test spots regularly to see the amount of dirt removal happening in real-time. High-traffic areas will require more passes of the machine.
When we leave, your carpets are only damp for one hour. We take the dirt, dust, and grime with us. We leave you with fresh looking and smelling carpet that looks as good as the day it was installed. Our clients tell us they absolutely love carpet cleaning day and look forward to it each appointment. Nothing is as inviting as a fresh, clean carpet.
Area Rug and Oriental Rug Cleaning
Safe-Dry® uses two different methods for cleaning rugs. Our customer service reps can assist you to determine which method of rug cleaning is right for you.
In-Home Rug Cleaning
We can clean your rug where it sits in your home the same way we clean normal carpets. With this method, it's less invasive, but it's not a very deep clean. Some rugs don't get much traffic, nor do they have urine or other stains, and those rugs can be cleaned in place. For heavily soiled rugs, however, ask about our warehouse rug cleaning service.
Pick and Drop-off Warehouse Rug Cleaning
Some rugs are very expensive and need a little more care and attention. For these oriental rug cleanings, we like to provide the deepest clean possible. There's a fine balance between being gentle with the fabric, and being rigorous with the cleaning.
Rug cleaning at the warehouse is a bit of an art. Each rug goes through a thorough dry cleaning and wet cleaning process. Pet odors and urines flush out completely. Colors remain strong and unfaded. Cleaning oriental rugs properly is a learned process that our technicians take pride in getting right.
When scheduling your rugs for a deep-clean at our warehouse, we can provide pick-up and drop-off services. We can pick up all the rugs you need cleaned and bring them all back later in the week. Some rugs only respond to professional, deep cleaning. Let us have a look at your rugs and decide what's best for them.
When you're an owner of beautiful oriental rugs, you know there is a maintenance cost. Safe-Dry® wants to keep that rug looking attractive in your home year-round, and to keep it from falling apart prematurely. Other carpet professionals might not have the velvet touch necessary to tackle real oriental rugs. Be careful someone doesn't accidentally ruin your rug trying to clean it.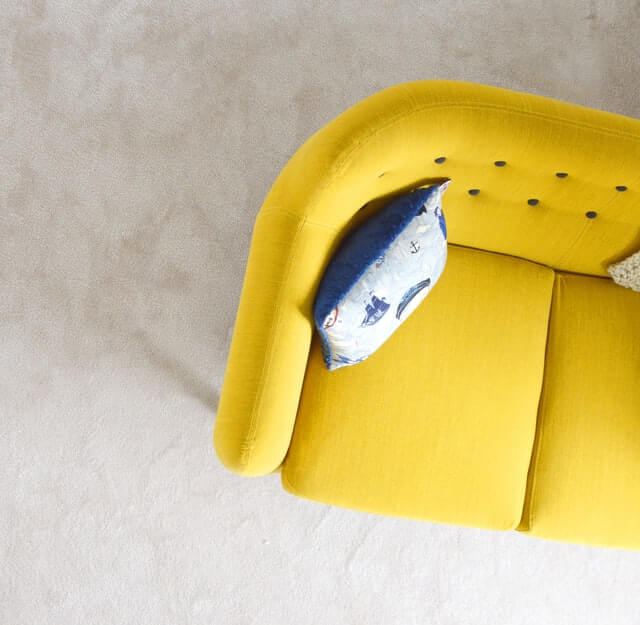 Upholstery and Furniture Cleaning
The upholstered furniture in your home, such as the couch and recliner in the living room, has a tendency to absorb dust and airborne debris from the air inside the room. In this way, cloth furniture acts like a filter in the room trapping dust.
What happens when the dust piles up? If you notice yourself or other members of your home sneezing and coughing more often, this could be a warning sign. It's time to have the furniture cleaned by a professional.
The key to great furniture cleaning is light agitation, and light extraction. We use potent cleaning agents that are 100% biodegradable and safe to touch. When we are finished cleaning your furniture, it will feel different, look different, and smell different.
You can say goodbye to those embarrassing stains on the couch that you hope guests don't notice. For couches that get plenty of action by humans and pets, regular cleaning is a must. Oils from our skin accumulate where our heads and hands touch the furniture. It's important to remove those nasty things from the furniture before it starts to smell foul.
Defeat a Major Source of Allergy Problems
Allergies are no joke in Texas. Every month of the year has one airborne pest or another that makes some of us very irritable. Having your carpets professionally cleaned can really combat allergens and keep them out of the house.
For those of us with sensitive sinuses, allergies can cause discomfort almost all the time. Grass pollen, cedar tree pollen, ragweed, sorrel, dock, and even mold can linger in the air between spring and fall. The last thing you need is for these particles to build up in your carpets and furniture unchecked.
It's probably no secret to you that your floors collect massive amounts of dust and dirt every day. Even areas of the carpet that might not get walked on are collecting mites, bacteria, hair, dust, and allergens that can hide in the carpet and leech into the air over time. We need to flush out these microscopic baddies from our carpets, rugs, and furniture.
If you vacuum regularly, then you've seen how quickly the dust and hair accumulate. After a while, however, even the best vacuum can't remove all of the pollen, pet dander, and other particles that plague your sinuses. This is why we recommend having a professional clean your floors at least once a year.
If you or someone in the home has asthma issues, sinus issues, or bad allergies, then it is very important to have the carpets, rugs, and furniture cleaned regularly. There is no better remedy for clearing the air inside the house.
Professional cleaning at regular intervals throughout the year can be a game-changer for your family's health. Your ability to breathe in clean, healthy air is completely dependent upon how effectively you can remove dust, pollen, and other airborne pathogens that get trapped in your home's fabrics.
Make Your Home Inviting and Productive
When the floors are fresh and clean, and the air smells pure, you can confidently have guests in your home. A clean house is a productive house. Cleaning has a way of clearing the mind and allowing creativity to flow.
When you're having the floors professionally cleaned on a regular basis, it forces you to want to stay clean. Everyone in the house will respect the floors and furniture more knowing they are kept clean and properly maintained.
Your house might be the place for Thanksgiving dinner this year, or you are planning that big family get-together over Christmas. Whatever your plans are for having company over, absolutely nothing is more welcoming than having the carpets and furniture professionally cleaned.
Safe-Dry® Carpet Cleaning is here to help you. Call us a few weeks before you know you'll be having company over and we'll do our best to fit you in. Your relatives will have a good impression of you when your home is clean and fresh smelling.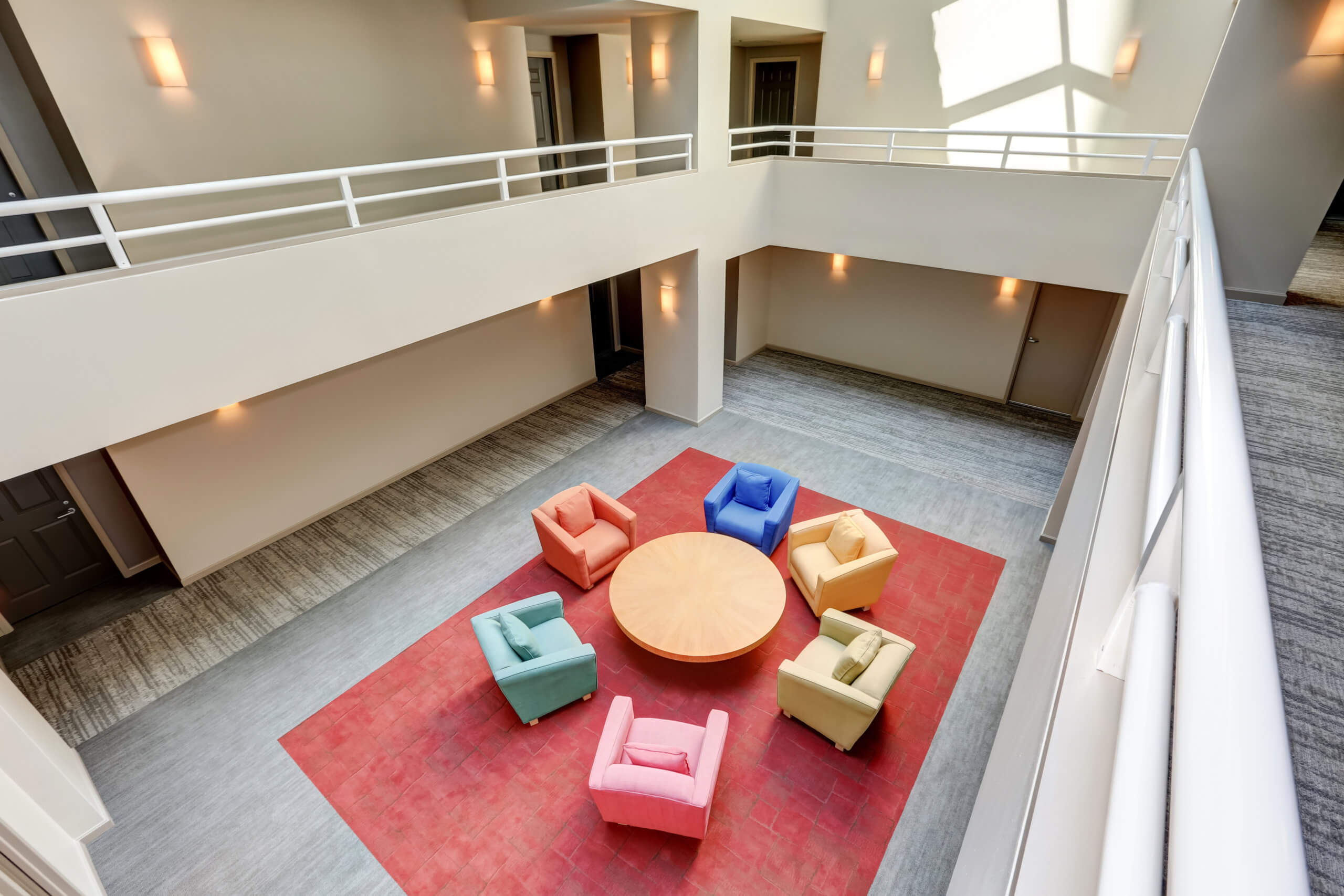 Help Real Estate Showings and Perceived Value
Over the years we have helped many realtors get their houses ready for sale. It can be a pretty daunting task getting a home ready for the market, but we are professionals and we are eager to help.
The way your floors look can have a big impact on the psychology of buyers. Homes that have the carpets cleaned professionally before showing have a much higher chance of attracting a buyer. This is not a place you want to cut corners, even if the new owners might be ripping the carpet out.
The perceived value of your home increases when you have a clean and organized appearance inside. Maintenance is one thing that separates us from animals. Buyers appreciate a seller who sacrifices in order to maintain the home. With Safe-Dry® Carpet Cleaning, the carpet dries quickly so you can continue walking on the floor while preparing the rest of the home.
Expand the Life of Your Carpets
The carpets in your home don't last forever, but the cost of ripping them out and replacing them is very high. The key to getting the most out of your carpeting investment is maintenance. Carpet manufacturers recommend having the floors professionally cleaned on a yearly basis.
Not only does cleaning the carpets flush them of their harmful dust and debris, but it actually makes them last longer. Neglected carpet can wear out prematurely, reducing its lifespan by half or more. Contrast that with the clean fibers of regularly maintained carpets, and those floors can last for decades. If you really want the most out of your floors, you need to have them cleaned.
Getting the most mileage out of carpets can matter quite a bit in commercial settings. If you run a large office or have a restaurant with carpeting, then you'll want to put off replacing the carpets for as long as possible. Safe-Dry® Carpet Cleaning works in commercial settings as well as residential settings. We know the cost of replacing carpets, and if we can get you more years out of the carpets you already have, then we're glad to help.
Doing our Part for The Environment
Safe-Dry® Carpet Cleaning takes pride in having an eco-friendly, safe approach to providing cleaning services. We want to leave the smallest footprint possible in this world, while still bringing satisfaction to our clients. Our cleaning fluids are 100% safe, all-natural, biodegradable agents that assist us in the cleaning process while being completely safe for your family to touch.
We've seen the aftermath of carpets that had been cleaned by our competitors. We've seen carpets with so much soap residue left in them that it's suspected they were not even rinsed. Simply spraying soap all over the carpet and leaving it to dry and sticky is not a way to clean carpets.
We've seen carpets that even the dog doesn't want to walk on afterward, or when they do walk on it they lick their paws and sniff all over the place. The chemicals that some carpet cleaners use can irritate or harm pets.
Do Not Rent a Carpet Cleaning Machine
It's happened to us too many times. We arrive at a home to clean the carpets and the carpets had already been cleaned by the owner with a rented machine from the supermarket. The carpets are now almost ruined and sometimes we can't reverse the damage.
We never recommend a rental machine from the supermarket to DIY your own floors. Aside from the fact that these rented machines are vastly underpowered, they are notoriously filthy and there's a real risk of cross-contamination from other people's homes. Especially with COVID and the risk of catching something that can get you sick, it's just not a very good idea to be renting a machine that was in someone else's house.
These machines are supposed to be sanitized and cleaned thoroughly after a person returns them to the supermarket. Do you trust that they were properly cleaned? At Safe-Dry®, we train our technicians to clean the tools and products that will be going from home to home. We know cross-contamination is a real threat, so we have policies in place to prevent it.
Rented machines require purchasing your own soap and degreaser, which may not be the safest thing available. Also, the labor required to operate those things might be more than what you bargained for. Don't cut corners when it comes to your floors. The small amount of money saved isn't worth it.
Making Our Schedule Fit Yours
We want to help you get your carpets and furniture looking and smelling great. We understand how hectic the work week can get, that's why we work flexible hours and on the weekends. You aren't required to be home the entire time we are working, but it is required that someone is there when we start.
If you operate a business and it's difficult for you to find a time when you're closed, we can work with you on that. Even if we have to come at nighttime or early in the morning before you open up for work, we can make something work.
We want all of our customers to be repeat customers. We're confident that once you see how incredible your carpets look after our cleaning, you'll be counting down the days until the next cleaning. Call 281-771-1612, or book online when you're ready to schedule an appointment. Our customer service reps are ready to answer your questions.